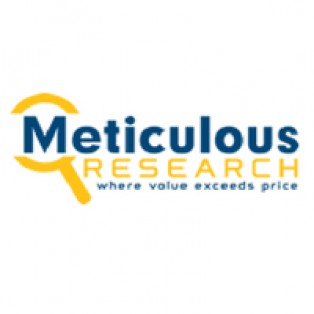 Global clinical genomics market is expected to reach USD 879.0 million by 2023, at a CAGR of 17.1% during the forecast period of 2018 to 2023: Exclusive research by Meticulous Research®
Press Release – updated: May 23, 2019 20:00 IST
PUNE, India, May 23, 2019 – ​Genetic tests are used as diagnostic tests that analyze various facets of an individual's or an organism's genetic material. Beyond analyzing genetic material directly, tests may analyze the molecular products of genes. Currently, 1,000 to 1,300 genetic tests are available for an estimated 2,500 conditions, both rare and common. Still the adoption of genetic tests for the diagnosis and treatment is very less due to less awareness, high cost, fragmented nature of care delivery, and lack of funding. In order to improve the adoption of genetic testing, private and public health coverage programs, policy payers, and Medicare and Medicaid health plan has been increased significantly in recent years. Reimbursement decisions about genetic testing are complicated by a lack of extensive data, evaluating the economics of genetic testing, and by the cost of evaluating new technologies.
Download sample pages here https://www.meticulousresearch.com/download-sample-report/cp_id=3763
The molecular diagnostics and genetic testing spending in the U.S. were observed USD 5 billion in 2015. The spending on molecular diagnostics and genetic testing is expected to reach between USD 15 billion to USD 25 billion by 2021. The increasing spending for genetic testing is significantly growing due to the presence of reimbursement policies provided by insurance companies, which is expected to drive the growth of genetic testing in near future.
However, reimbursement may continue to be a challenge for laboratories, particularly for technologies such as Next Generation Sequencing. But, under the Affordable Care Act, insurance companies are required to pay for both genetic counseling and genetic testing for patients who meet certain criteria. For these patients, insurance companies must cover the entire cost of genetic counseling and genetic testing with no out-of-pocket costs to the individual. Thus, both physicians and patients see the potential for genetic testing to improve care, which is further expected to propel their adoption globally.
Oncology has become the prominent application of Genetic Testing
The Cancer Genome Atlas (TCGA) and the International Cancer Genomics Consortium (ICGC) have identified mutations, translocations, and potentially new therapeutic targets in more than 20 and 50 cancer subtypes, respectively. Moreover, cancer centers and companies are also seeking to translate this immense data set and technology for clinical applications.
The American Society of Clinical Oncology (ASCO) is the leading medical professional oncology society committed to conquering cancer through research, education, prevention, and delivery of high-quality patient care. According to the WHO, cancer is a leading cause of death worldwide, which accounted for around 8.8 million deaths in 2015. According to the ACS, in the U.S., 1.7 million new cases of cancer and 600,000 deaths recorded in 2017. According to the National Cancer Institute (NCI), the cost of preventing the cancer is also increasing day by day. In the U.S., cancer care was accounted for USD 177 billion in 2017. Since cancer incidence typically is higher in the elderly population, the aging population and costly advancements in treatment options will impact cancer survival and care expenditures, both of which are likely to increase in the future. Therefore, detection and prevention of cancer at an early stage can and does save lives if diagnosed early and treated adequately.
Another important aspect relating to early diagnosis is treatment costs. According to the NCI, cancer patient costs of care in the last year of life are sizably higher than during earlier stages. Thus, global oncology drug costs reached USD 107 billion in 2015 and are projected to exceed USD 150 billion by 2020. Therefore, such trends appear to be producing a shift in thinking amongst various stakeholders, such as policy makers, payers, providers, and consumers, in reorienting research toward prevention and early detection by adopting genetic tests globally. Thus, the increasing application of genetic testing is expected to propel the growth of clinical genomics market in near future.
Meticulous Research® – one of the leading global market research companies published a research report titled "Clinical Genomics Market by Test Type (Diagnostic, Genetic, Newborn Screening, Prenatal, Carrier Screening), Software, Method (Molecular, Chromosomal, Biochemical Tests), End User (Hospitals & Clinics) – Global Opportunity Analysis and Industry Forecast to 2023"
According to this latest publication from Meticulous Research®, the global clinical genomics market will grow at a CAGR of 17.1% from 2018 to 2023 to reach USD 879.0 million by 2023, driven by growing significance of early disease detection and prevention, rising insistence for precision medicine, increasing application of genetic testing in oncology, and favourable reimbursement scenario related to genetic testing. However, the enormous cost of genetic testing, and social and ethical implications hinders the growth of clinical genomics market to some extent.
Request Sample Report for Detailed TOC : https://www.meticulousresearch.com/request-sample-report/cp_id=3763
Contact Info:
Name: Khushal
Email: [email protected]
Organization: Meticulous Market Research Pvt. Ltd.
Address: Pune, India
Phone: +91 744-7780008
Website: https://www.meticulousresearch.com
Source: Meticulous Market Research Pvt. Ltd.
Powered by WPeMatico