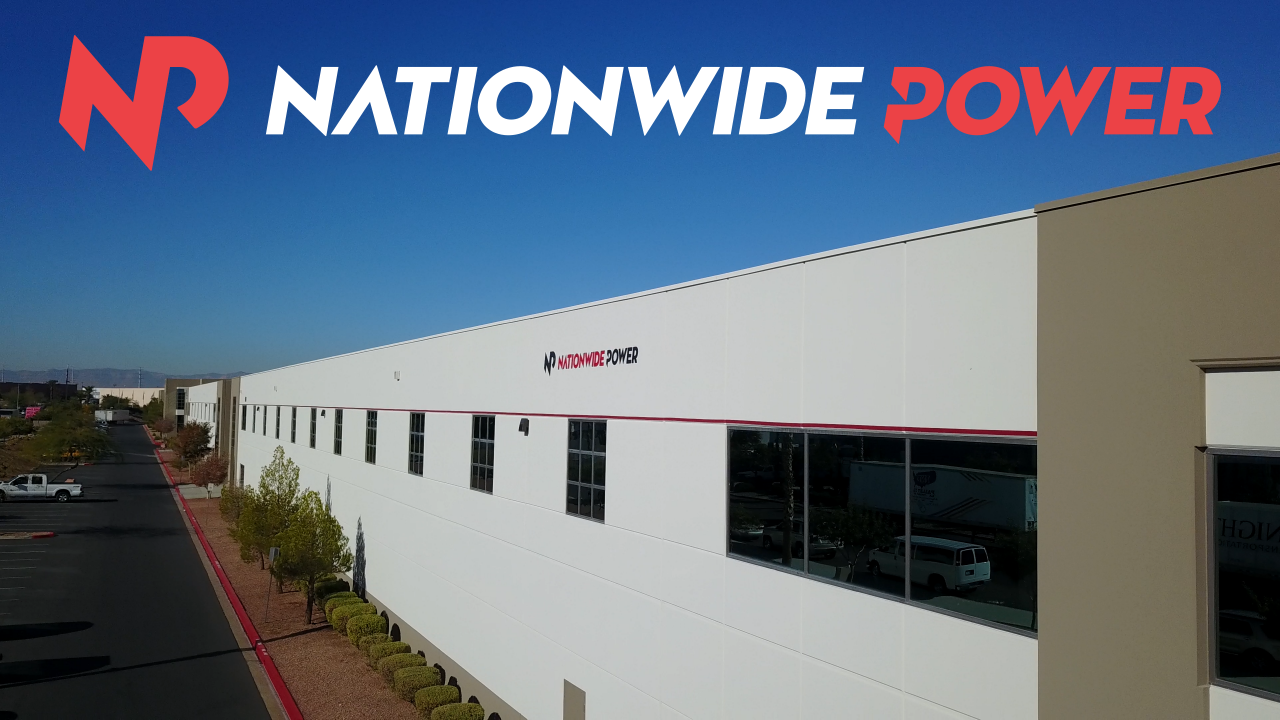 Earlier this month, Nationwide Power hosted the 2019 Power Summit, where team members, vendors, and OEM partners flew in from across the country to talk critical power infrastructure.
Press Release – updated: Feb 26, 2019 04:00 HST
LAS VEGAS, February 26, 2019 – Earlier this month, Nationwide Power hosted Power Summit 2019, where team members, vendors, and OEM partners flew in from across the country for the riveting topic of uninterruptible power supplies. The week-long Power Summit included topics like 2018 performance, industry and economic trends, quality, innovation, and continuing education.
Notable achievements by the Nationwide Power team for 2018 include:
Receiving Eaton's highest designation of reseller, Certified Eaton Premium Power Partner.
After several years of sales achievement awards from Hitachi-CSB batteries, the current fiscal year is on track to be a record breaking one for Nationwide Power.
Sales Representative, Terry Westergard, took home the "Top Producer" award for new business.
For the fifth year running, Nationwide Power exceeds an average 4.9 out of 5-star rating from customer reviews.
The IT department unveiled a series of internal, proprietary software designed to further the company's commitment to cutting edge technology to support the highest levels of quality and service for its customers.
In 2018, Nationwide Power celebrated 500,000 hours worked with zero safety incidents.
The Company also completed the 3rd straight year of zero lost time work accidents.
The team welcomed new Field Engineers throughout the country to keep up with the growing demand for high quality service.
And last but not least, 2018 marked another year running of double-digit growth.
Jim Hallingstad, Vice President, notes, "This is an exciting time for our organization. Quality was the underlying theme throughout 2018, and last week, we reinforced that this will be the new normal. As we continue to grow at an aggressive – yet sustainable – rate, we as an organization must also be prepared to expand without sacrificing quality and service. I am proud of the accomplishments our team has made over the years, and 2019 is shaping up to be another great year."
The Power Summit hosted some of Nationwide Power's top vendors and OEM partners, including Eaton and National Power. According to Jim Hallingstad, "We believe strongly in our core values, which puts the customer first, and we seek out and build strong partnerships with those who share similar values. We have some exciting things on the horizon with our OEM partners, and suppliers we have partnered with over the years, and look forward to sharing more as the year progresses."
Other highlights include:
Guest speaker Jeremy Aguero from Applied Analysis shared his take on the national economy for 2018 and the forecast for 2019.
Carrie Simpson, founder of Managed Sales Pros, helped hype the team up for another record-breaking sales year in 2019.
Nationwide Power recognized the Eaton 93PM as its UPS Choice of the Year award.
CPP™, Critical Power Professionals Certification and Credentialing Program was successfully launched in 2018. By the end of 2019, all Field Engineers employed by Nationwide Power will have successfully completed the CPP™ program.
Nationwide Power's core business is the sales and service of uninterruptible power supplies and UPS batteries, along with supporting other critical power system components such as emergency generators, switch gear, and HVAC. To learn more, visit www.NationwidePower.com.
Media Contact: Amy Spero
Source: Nationwide Power
Powered by WPeMatico