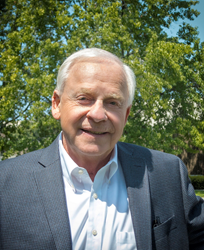 Larry Bennett, CEO of Accu-Image, discusses the need for a digitized record keeping system to ensure compliance,.
"The compliance with the audit can be cumbersome if a company doesn't have a reliable digitized record-keeping system in place."
SANTA CLARA, Calif. August 27, 2018
In Phase I of the current Immigration and Customs Enforcement (ICE) audits of I-9 verification of employment forms in early 2018, Homeland Security Investigations (HSI) served 2,540 Notice of Inspections (NOI) and made 61 arrests. During Phase II in July 2018, HSI served 2,738 NOIs and made 32 arrests. 1 Penalties are not served only for immigration violations, however; fines are also leveled for bookkeeping errors that the layperson might view as 'paperwork errors.' To help avoid such fines, AccuImage, an industry-leading document and information management firm, stresses the importance of utilizing a digital storage system to organize, store, detect and prevent the unauthorized or accidental creation, alteration or deletion of stored I-9 forms.
Although the I-9 form has been in use since 1986, the recent controversy over immigration has triggered the increased audits of companies to assure they are complying with US laws. All employers are required to have a correctly filled out Form I-9 on file for all employees to verify their identity and authorization to work in the United States. Huge penalties and even criminal prosecution could await companies that don't have their I-9 (verification of employment) records in order.
"The compliance with the audit can be cumbersome if a company doesn't have a reliable digitized record-keeping system in place," says AccuImage's CEO, Larry Bennett. "Since the I-9 form was adopted in 1986, it has never been under more scrutiny than in 2018. Paperless document management for all human resources forms should be accurate, secure, efficient and compliant with US laws."
Monetary penalties for substantive and uncorrected technical paperwork violations range from $220 to $2,200 per violation and penalties for knowingly hiring and continuing to employ violations range from $3,548 to $19,242 per violation.1
In Fiscal Year 2017, businesses were ordered to pay $97.6 million in judicial forfeitures, fines, and restitution, and $7.8 million in civil fines, including one company whose financial penalties represented the largest payment ever levied in an immigration case.1 Asplundh Tree Experts, Co of Pennsylvania agreed to $95 million in forfeitures and fines related to I-9 practices and employing unauthorized workers.2
Upon receiving a Notice of Inspection (NOI), an employer is required to produce the company's I-9s within three business days, after which ICE will conduct an inspection for compliance.3 To avoid a harrowing, nerve-wracking experience, Bennett suggests, "One should have all their Human Resources documents digitized and secured before they get a NOI. That way you have the peace of mind knowing that when your HR documents are inspected they will be in order, decreasing the likelihood of being penalized for something you may not have even known was illegal."
Another element of getting penalized by ICE, is the negative public relations aspect of having employers make headlines for breaking the law. Asplundh Tree Experts received a great deal of media attention for their illegal hiring practices, such as the article that appeared in USA Today, in September of 2017.4
Companies that have been fined by ICE (for lessor penalties) are also mentioned on government websites in press releases that were distributed to the media, and that thousands or millions of readers might see. 5 In an era where the slightest negative mishap can be broadcast across the globe, via the internet in seconds, and where companies work diligently to control their brand image through web optimization, receiving a fine from ICE for I-9 violations is not a welcome event. The PR fallout could be devastating for some companies.
Security is a key aspect in storing electronic I-9s. Requirements for using an electronic storage system include:
Controls to ensure the integrity, accuracy and reliability of the system.
Controls to detect and prevent the unauthorized or accidental creation, alteration or deletion of stored Forms I-9, including the electronic signature, if used.
An inspection and quality assurance program that regularly evaluates the system.
Controls to ensure an audit trail so that any alteration or change to the form since its creation is electronically stored and can be accessed by inspectors.6
Bennett stresses that all employers should "be prepared" And have their records in order to be compliant and avoid the financial and legal consequences.
About AccuImage
AccuImage, is headquartered in Santa Clara, CA. They provide tailored automated workflow solutions that include the digitizing, streamlining and automation of documents, invoice processing and accounting processes. Over the past thirty years, they have been a leading document processing firm servicing corporate America since 1988, specializing in storage and retrieval of paper documents and managing of information. information management services have been used by some of the world's biggest brands, such a Nestle, PG&E and Nvidia, across a multitude of industries from education to health care to public utilities and more. For more information visit https://accu-image.com
1. Bahal, Alka. "Employers Beware: ICE Is Ramping Up I-9 Audits To Record Levels." Pinterest, 26 July 2018.
2. McMullen, Leyla. "Record-Breaking $95 Million I-9 Fine Imposed on Company That Uses E-Verify." Our Corporate Expertise | Corporate Immigration Compliance Institute, Our Corporate Expertise | Corporate Immigration Compliance Institute, 11 Oct. 2017.
3. Form I-9 Inspection Overview." ICE
4. Rubinkam, Michael. "Tree Company Asplundh to Pay Record Fine for Immigration Practices." USA Today, Gannett Satellite Information Network, 29 Sept. 2017.
5. On September 9, 2010 at 11:30 AM. "Big Names on List of Companies ICE Fined." SciGuy, Houston Chronicle, 9 Sept. 2010.
6. Maurer, Roy. "Tips for Retaining and Storing the New Form I-9." SHRM, SHRM, 11 Apr. 2018.
Powered by WPeMatico