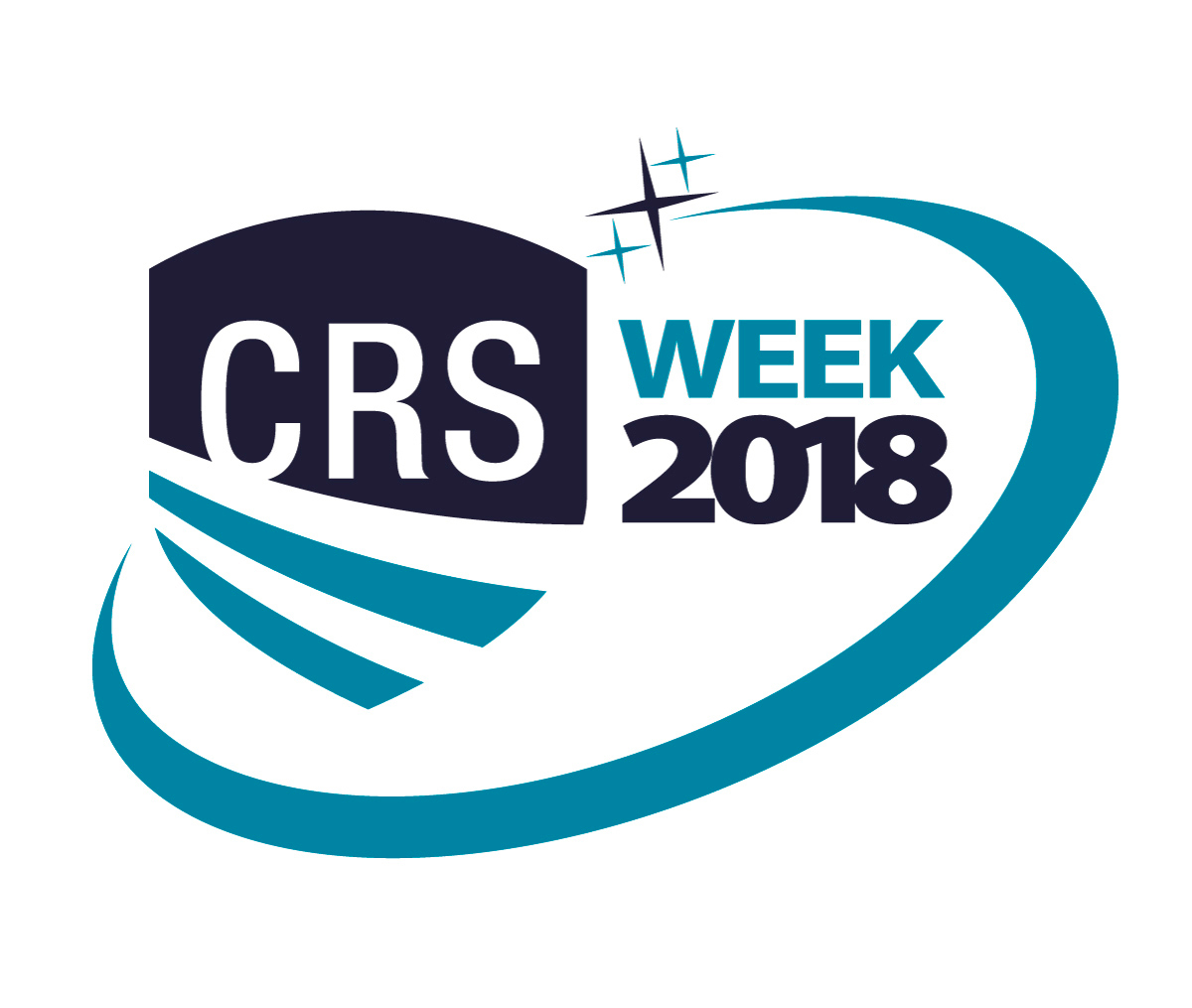 CHICAGO, August 30, 2018 – The Residential Real Estate Council (RRC), formerly the Council of Residential Specialists, announced today that news of its free educational offerings has gained momentum as more than 5,000 real estate agents have already registered for its series of free webinars offered in conjunction with the Council's annual CRS Week that will take place Sept. 24 – 28, 2018.
CRS Week is a national and local grassroots event designed to raise awareness of the prestigious Certified Residential Specialist (CRS) Designation and to offer all agents a sample of the Council's outstanding education and benefits. The theme of this year's CRS Week is "Unbeatable" emphasizing the winning edge those agents who earn the designation have in the marketplace.
During CRS Week, real estate professionals can access a free live webinar each day of the week, download complimentary videos and whitepapers, and attend free local events.
"The chance to receive free, valuable real estate education is something that should not be missed," said Gary Williams, 2018 RRC President. "We welcome more registrations as this is a testament to the outstanding benefits and educational opportunities that the Council offers."
Sponsored by Pillar To Post Home Inspectors, this year's featured webinars and instructors are:
· Monday, Sept. 24: Smart Homes and Aging in Place – Matthew Rathbun, CRS
· Tuesday, Sept. 25: Marketing the CRS Designation – Leigh Brown, CRS
· Wednesday, Sept. 26: Competing With (& Beating!) Discount Brokerages – Maurice Taylor, CRS
· Thursday, Sept. 27: Win That Listing! – Laura Heiskell, CRS
· Friday, Sept. 28: Home Tips for First-Time Millennial Home Buyers – Jay Gregg, Pillar To Post
Registration for CRS Week is open to both members and non-members. Agents interested in registering for the webinars or learning more about participating in CRS Week can do so by visiting https://crs.com/attend/crs-week. For more information on RRC membership or CRS Designation, visit https://crs.com or contact RRC Customer Service at 1-800-462-8841.
About the Residential Real Estate Council
The Residential Real Estate Council, formerly the Council of Residential Specialists, is the largest not-for-profit affiliate of the National Association of REALTORS®. The Council is comprised of more than 33,000 members and supports them with education, networking events, practitioner developed tools and mentoring. It awards the CRS Designation to experienced REALTORS® who have completed advanced professional training and demonstrated outstanding achievement in residential real estate.
Source: Residential Real Estate Council
Powered by WPeMatico