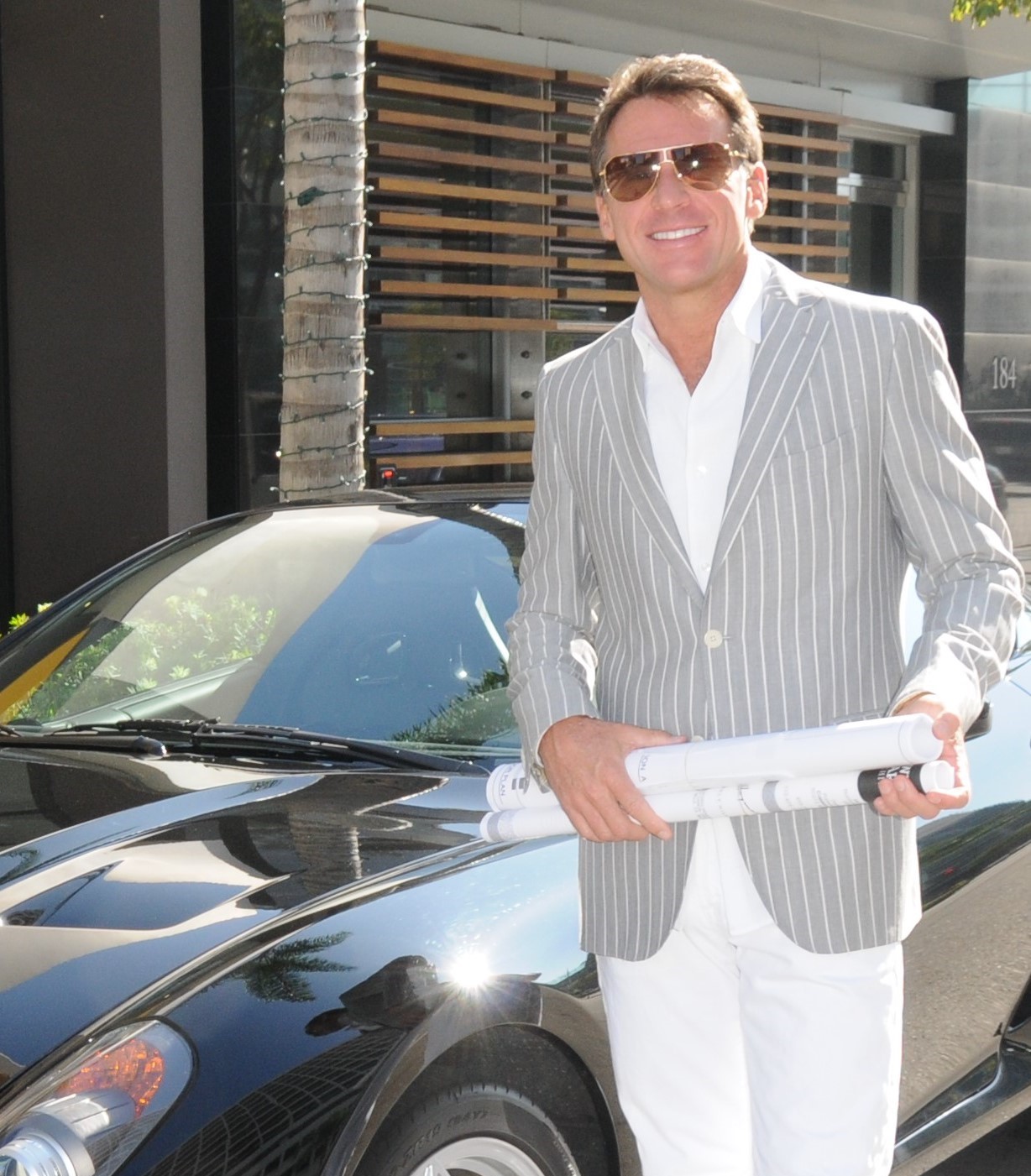 Well-known Beverly Hills real estate broker appears with Harvard's Dean of Continuing Education and other luminaries including the CEO of Tishman International, the COO of LA County's prestigious Business Federation and executives from Wells Fargo, Deutsche Bank and more
Press Release – updated: Jan 11, 2019 06:00 EST
LOS ANGELES, January 11, 2019 – Famed real estate broker and high-end property advisor Alex Radosevic of Canon Properties lit up the room while serving as a key panelist at the just-concluded commercial real estate event held annually each January in the Los Angeles area. Radosevic, a sought-after speaker that appears often as a featured guest at events nationwide, spoke about the advent of artificial intelligence and the effect AI and technology are having on the real estate industry. Attendees in the packed room heard Radosevic's expertise surface in a lively presentation about how the real estate industry was being disrupted by the ever-increasing influence of technology.
"It was a great honor to be a special guest at this important event," Radosevic said. "I was especially pleased to share my thoughts about how technology is changing the real estate industry landscape. As we discussed, human-machine collaboration should be the focus for all real estate leaders going forward – Millennials, Generation X and Baby Boomers, all of whom invest time into various platforms in the workplace. They will be the real success stories and they truly represent the future of real estate."
Radosevic, founder of well-known Canon Properties in Beverly Hills, enlightened the audience with insights based upon his own expertise and the experience he has had leading Canon to the forefront of the technology boom. "It is important to keep in mind that technology is here to stay. It is not possible to turn back the clock – nor should we want to. Our industry needs to not only adapt but also embrace technological advancement. After all, our clients demand nothing less from us and the effective use of technology allows those of us that do embrace it to better serve our valued clients."
Radosevic talked about how technology provides clients with access to mountains of information available in "real time," presenting them not only with more options and opportunities but also, data and insights that are simply unavailable to clients of firms that eschew technology for one reason or another. "As I shared with guests at the conference, it is also important to remember that buyers, sellers, investors and others interested in real estate still need advice and counsel from those of us that are experts in the profession. Yes, AI and technology generally allow our clients greater access to information but it is important to remember that informed clients seek out top brokers to help them sift through and understand what all of it means. In fact, one reason 2018 was such a banner year for Canon is because we are on the leading edge when it comes to technological advancement and how to leverage it to our clients' advantage."
Radosevic's panel also covered many of the hottest topics at the intersection of real estate and technology including the popularity of websites such as Zillow, Redfin, Trulia and others. "Look, platforms such as Airbnb, WeWork and other game-changing websites are here to stay. Some within the industry may fight such change, but others of us welcome it with open arms because it helps us better serve our clients."
Radosevic reminded those in attendance that the ultimate goal of any real estate broker or property management firm is to help clients achieve their goals and objectives. "Nothing else really matters. I couldn't be more thrilled about how we use technology to the advantage of our clients and others within the industry should do the same. This is the message I tried to convey at the CRE event that just concluded."
In addition to Radosevic, guests heard from other leading figures as well, including the Dean of Harvard University's Continuing Education and University Extension Programs, Huntington Lambert, who gave the keynote address. The event also attracted key executives from leading banks, construction firms and high-profile real estate brokers, property management firms and others that assembled to hear from Radosevic and other experts chosen to present their insights and expertise at the prestigious event.
Contact: Karen Norris
Phone: 310-273-1975 ext 106
Email: [email protected]
Source: CANON Properties
Powered by WPeMatico