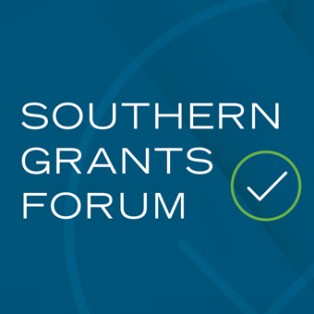 NEW ORLEANS , May 30, 2019 – ​Annual educational event for grant-funded organizations, the Southern Grants Forum, hosted by Carr, Riggs & Ingram (CRI) and the Graham Private Client Law Group, will return to New Orleans, Louisiana for its second year in a row. The event will take place July 16 through 18, 2019 at the Renaissance New Orleans Arts Warehouse District Hotel.
"Southern Grants Forum is an excellent opportunity for CEOs, CFOs, program directors, board members, financial, and programmatic staff of federally grant-funded entities," says CRI Partner, Keith Hundley. "This year we have an incredible slate of sessions led by seasoned practitioners who work daily with grant-funded entities across the nation helping to improve operations, achieve compliance and most importantly, deliver outcomes that meet the needs of the clients they serve. I am confident our attendees will come away with a wealth lot of knowledge to help them and their organization succeed – I hope you will join us!"
The forum provides attendees with expert-led training for grants management professionals. This year's agenda will feature more than two dozen educational sessions presented by well-known speakers over the course of the three days as well as a New Orleans-inspired networking reception. Conference sessions will not only discuss the Office of Management and Budget's Uniform Grants Guidance (OMB Super Circular) but also the latest developments in accounting, legal, governance, information technology, human resources, fundraising, grant writing, and programmatic issues for grant-funded organizations.
Forum sessions are designed to appeal to a range of grant-funded entities, from nonprofits to governments (including state, local, and tribal governments), to hospitals, and colleges. Whether representing a direct grantee, sub-recipient (subgrantee), or pass-through entity, attendees will find the most relevant and up-to-date information related to their field. Attendees have the opportunity to earn up to 18 hours of Continuing Professional Education (CPE) credit.
The early bird rates for conference registration will be available until May 31 with early bird registrants having the benefit of the discounted rate of $549 per attendee. Discounted conference hotel rates are also available for check-in as early as July 12 and for check-out as late as July 21, starting at $118 per night. The cut-off date for reservations is June 24 at 5:00 p.m. EST. Attendees can register for the event and make hotel reservations through the conference's official website at southerngrantsforum.com.
About Carr, Riggs & Ingram, LLC
CRI is a CPA and advisory firm located in more than 25 markets throughout Alabama, Florida, Georgia, Kentucky, Louisiana, Mississippi, New Mexico, North Carolina, Tennessee, and Texas. CRI's industry specializations include construction, government, banking/financial institutions, healthcare, insurance, not-for-profit, manufacturing, and distribution. CRI offers traditional and specialized services including audit and assurance, business consulting and support, forensic accounting, IT auditing, retirement plan auditing, SEC compliance, business valuation, tax planning, and trusts and estates work. Additionally, CRI's portfolio companies deliver service organization control (SOC) reports, investment banking, management consulting, retirement administration services, payroll management, and wealth management. CRI is a top 20 nationally ranked accounting firm. For additional information, please visit CRIcpa.com.
Source: Carr, Riggs & Ingram
Powered by WPeMatico