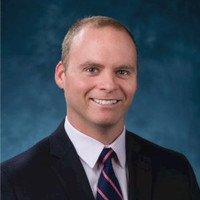 SACRAMENTO, Calif., June 25, 2019 – Veteran Enhanced Technology Solutions (VETS), a leading Sacramento-based technology integrator and ServiceNow consulting partner, announced today that Brian O'Connor has joined the firm as a Principal focused on strategy and business Development. In this role, Mr. O'Connor will lead the firm's regional expansion while enhancing VETS' business development and customer service operations.
A Sacramento native with a passion for problem solving and leading transformation projects, Mr. O'Connor brings with him more than 15 years of operations, business development, strategic planning and management experience across multiple industries.
"Brian's strategic planning and operational expertise give our firm the necessary capabilities to serve at a higher level while continuing to over deliver for our customers," said VETS Principal, Ian Wagemann. "We are thrilled to have another proven leader join the firm during this exciting time in our company's journey."
Mr. O'Connor honorably served in the United States Marine Corps, where he completed two overseas deployments and earned meritorious promotions honors while serving as an Avionics Program Manager and Martial Arts Instructor. His background includes business development and partnership experience with salesforce.com and IBM, where he was selected to the Summit MBA Sales Leadership program after graduating from IBM's Top Gun Sales School. He later went on to lead partnership operations and strategy for the Chicago Cubs during the team's historic Wrigley Field transformation and meteoric rise to 2016 World Series Champions. Most recently, Mr. O'Connor was a sales leader at Dell EMC where he managed sales, service and operational planning for the State of CA agencies.
"I am grateful for the opportunity to join VETS and help uphold the stellar reputation of this firm," said O'Connor. "VETS' mission to transition veterans into the workforce, commitment to corporate values and relentless focus on customer success make this an exciting venture to be a part of."
Mr. O'Connor earned his Bachelor of Art in Journalism from Louisiana State University and his Masters of Business Administration from the University of Notre Dame. He resides in Granite Bay with his family and enjoys hiking, international travel and baseball.
Source: Veteran Enhanced Technology Solutions
Powered by WPeMatico