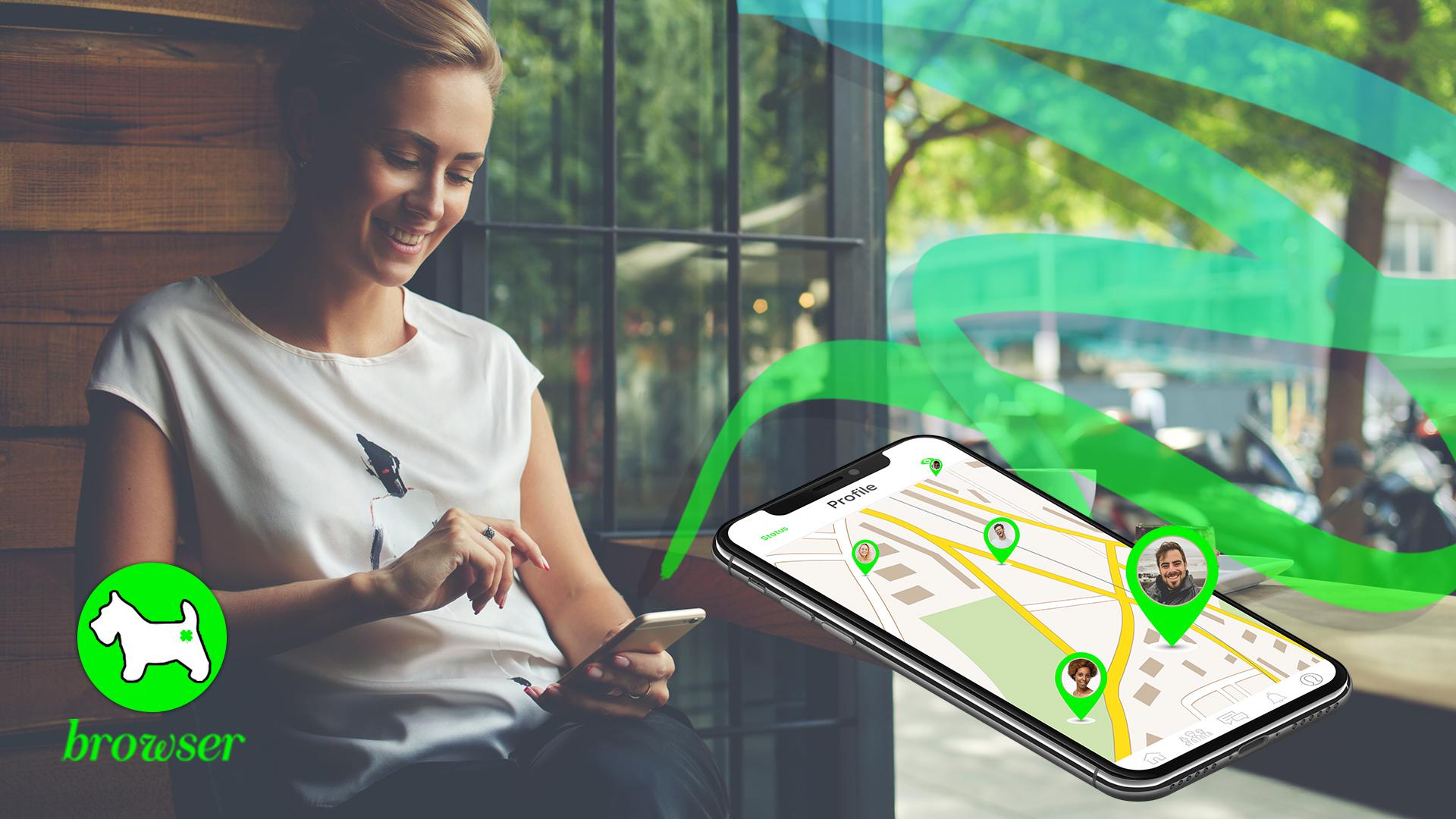 NASHVILLE, Tenn., August 28, 2018 – Bull's Eye Technologies Inc. today announces the launch of Browser, an app revolutionizing the dating space by harnessing the power of geo-location technology as a real-time icebreaker. Built and tailored to directly address what other matchmaking platforms lack, the free app will be available nationwide in September 2018, through the Google Play and iOS app store.
Browser works by creating a 100-yard geo-fence around its users once they're in a location for three or more minutes, effectively bridging the gap between virtual and real-life interaction with people in the same place, at the same time. By only showing other potential matches in the immediate vicinity, Browser enables users to quickly determine if the cute guy at the gym or the attractive woman at the grocery store is single, interested and more. This innovative approach to online dating ensures that no fake profiles exist and eliminates the nuisance of "catfishing." When a user is eager to make a connection with someone nearby, our app creates a sense of urgency for the recipient who has just 10 quick and fun minutes to decide whether or not to respond.
"I created Browser out of my frustrations as an end user of multiple dating apps that I found either annoying or ineffective," said Browser's founder Johnathan Peffer. "With Browser, we're taking back some of the real-time excitement and appeal of meeting someone you can see across the bar or shopping at the mall. It's an old-school approach bolstered by cutting-edge, proprietary technology."
I created Browser out of my frustrations as an end user of multiple dating apps that I found either annoying or ineffective.
As a proximity-based app, safety is a top priority for Browser, which includes the following built-in features standard:
All users are required to register their home address with the "Home Feature" which will make their residence permanently invisible
The app is locked while driving; users aren't visible while moving
Messages can be accepted, blocked or declined and users can only send one per hour at a maximum of two per day.
Other unique features that set Browser apart include a smooth messaging system that accommodates picture sharing, as well as message extension, message revival, and invisibility. An overview map assists users in planning their night out by highlighting hot spots where 12 or more potential matches are hanging out. Users have the option to test everything before purchasing a monthly package or pay as they go via in-app purchases of one feature at a time, using coins earned by referring friends.
To learn more, visit www.browserworldwide.com.
The app will be available on iOS and Android platforms starting September 2018
Media Contact:
Johnathan Peffer
[email protected]
(615) 821-0440
Instagram:@johnathanpeffer
Source: Bull's Eye Technologies Inc.
Powered by WPeMatico