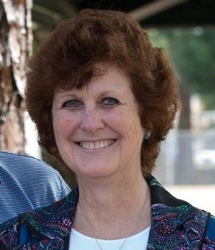 Lancaster, VA, August 22, 2018 — Deborah A. Haydon of Lancaster, Virginia has been recognized as a Professional of the Year for two consecutive years, 2018 and early admission for 2019, by Strathmore's Who's Who Worldwide for her outstanding achievements and high level of success in the food industry.
About Deborah A. Haydon
Deborah Haydon has over 25 years in the food industry. She is a Member and Owner of DT Callis Seafood, LLC, which is a family-owned business and distributor that processes and distributes oysters from the Chesapeake Bay area in Virginia. In addition to overseeing daily operations, she is responsible for harvesting and buying oysters from local watermen off the Chesapeake Bay area. Ms. Haydon boxes fresh oysters for the half shell market and sell oysters to buyers who package shucked oysters in quart and gallon containers for restaurant and seafood business clientele.
Deb's husband, Terry, is the day-to-day manager of the business. He has been an oysterman all his life and taught Deb oyster harvesting when they first met. He taught her the ropes and she loved it so much that she decided to start her own oyster business. She also watched other watermen that worked on her boat and observed their technique. She soon learned some valuable techniques to harvest quicker and clean up the oysters faster.
Together, Deb and Terry are working to revive the oyster business in the Chesapeake Bay area. What was once the bedrock of this community, the decline of oyster beds and the economic downturn caused high unemployment and poverty. Now, the oysters are coming back and demand for them is growing. Her processing plant will create a market for many watermen who work the rivers to sell their harvests. Her business will directly benefit her community by providing jobs and will donate to the local food bank that serves around 350 families every Thursday.
Born on June 28, 1953 in Fort Dix, New Jersey, Deb attended Burlington County Community College where she was on Dean's List and a member of Phi Theta Kappa Honor Society. She managed a dairy farm for 23 years. She then served as a nurseryman growing native plants before managing the company's satellite nursery. She has been with DT Callis Seafood, LLC for the past year.
Deb received the Stevie Award for Women Entrepreneurs in 2017. She married Terry K. Haydon on April 19, 2014 and has two sons. In her spare time, she enjoys horseback riding, fishing and family activities.
"Never ask anyone to do anything you would not do. No one is above another. Treat others as you would want to be treated. And never judge another until you have walked at least one mile in their shoes. You may think that no one is watching. Think again." – Deborah Haydon
For further information, contact www.linkedin.com/in/dtcallisseafood2014.
About Strathmore's Who's Who Worldwide
Strathmore's Who's Who Worldwide is an international advertising, networking and publishing company based in Farmingdale, New York. They are proud to be able to satisfy their clients and continue to have repeat clientele due to their longevity and pride in their products and services. The Owners strive to connect business professionals to enhance their contact base and networking capabilities so they can get the acknowledgment and publicity within their industries and beyond. The Strathmore family has been providing these valuable services for over two decades. They target executives and professionals in all industries to be featured in their publication and on-line directory. Industries include business, law, education, healthcare and medicine, fine arts, IT, government, science, real estate, entertainment and many more accomplished fields. Professional profiles are listed in an annual hardcover journal and in a detailed, searchable database on the website www.strww.com.
Powered by WPeMatico