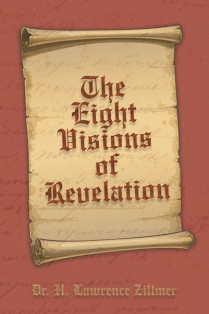 Recent release "The Eight Visions of Revelation" from Covenant Books author Dr. H. Lawrence Zillmer is a potent book that shares God's revelations for readers to find knowledge and insight.
Press Release – updated: May 27, 2019 03:00 EDT
Lindale, TX, May 27, 2019 – Dr. H. Lawrence Zillmer, a retired full-time minister at the First Century Christian Fellowship, and a retired college and university teacher with a love for lyric drama, poetry, and ancient history, has completed his new book, "The Eight Visions of Revelation": a purposeful narrative that discusses the divine visions of the Lord that reveal his will for his people.
Dr. Zillmer writes, "Abraham's name for God was Yahweh Jireh, the God who provides. Nowhere are the provisions of God for our spiritual growth and development more in evidence than in the last and final book of the Bible, the book of Revelation. Here, in eight visions, our Heavenly Father has laid out for us what we need for our spiritual growth and development. These visions are provided for us in the Fine Art form of lyric drama. These insights are not designed for the world, but for the followers of Jesus. Every bond servant of Jesus, however humble, will receive a blessing from hearing or reading these blessed words, once this art form is understood. No scholar, however devout, will ever exhaust these messages from God through Jesus and the Holy Spirit.
In these eight visions, God has provided the food we need for our sanctification, our spiritual growth through the guidance and empowerment of our indwelling Holy Spirit. Do not be intimidated by the art form. God has and will provide as long as we humbly and prayerfully seek God's Truth. This is the Truth every bond servant of Jesus needs for their daily walk with Jesus. These are truly:
'The revelations of God which He gave to Jesus to give to His bond servants.' (Revelation 1:1) This work reveals the first century understanding of the message God gave.
'Blessed are they who read and they who hear the words of this Message, and heed the things that are written in it, for the time is the ever present, the existential now.'"
Published by Covenant Books of Murrells Inlet, South Carolina, Dr. H. Lawrence Zillmer's new book provides resounding answers to longstanding questions about one's faith and belief in God that will surely enlighten readers and assure spiritual growth and nourishment.
Readers can purchase "The Eight Visions of Revelation" at bookstores everywhere, or online at the Apple iTunes store, Amazon, or Barnes and Noble.
Covenant Books is an international Christian owned and operated publishing house based in Murrells Inlet, South Carolina. Covenant Books specializes in all genres of work which appeal to the Christian market. For additional information or media inquiries, contact Covenant Books at 843-507-8373.
Source: Covenant Books
Powered by WPeMatico