FMD Distribution and Service hires Kevin Fields as Vice President of Technical Services for the Houston office.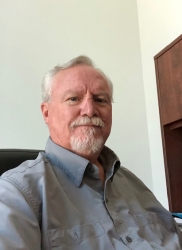 Houston, TX, June 19, 2019 — FMD Distribution & Service (FMD-DAS), the Sales and Service division of the FMD Group of Companies is pleased to announce that Kevin Fields has joined our team. Kevin is the new Vice President of Technical Services. He will be located in the newly expanded Houston Office.
Kevin brings over 25 years of expertise in petroleum measurement, business management, and customer service. In his previous role, he served 19 years as Vice President and COO for sales and service. In that role, Kevin was recognized as a dynamic leader known for pioneering new technologies for the petroleum measurement industry.
Mr. Fields states, "I'm excited to join FMD Distribution and Service. I have known and worked with the FMD Team throughout the years and feel my knowledge and experience in the industry will ensure positive and continued growth for both FMD and myself."
Kevin also serves on advisory committees at ISHM (International School of Hydrocarbon Measurement) and ASGMT (American School of Gas Measurement Technology).
Alex Ignatian, CEO of FMD Group has the following comments, "This is a good day for the FMD Group, we've worked with and known Kevin for many years. We believe Kevin is a great fit for our executive team as we expand our distribution and service business segment."
FMD Distribution and Service has recently expanded their office space in Houston, Texas enabling them to provide better service to customers throughout the US and internationally. The growth and expansion of Flow Management Devices Prover line fueled the need to expand after sales service and engineering support.
About FMD Distribution and Service:
FMD Distribution and Service, part of the FMD Group of Companies, was started in 2016 to provide sales, distribution, service and technical support for Flow Management Devices and Oil and Gas Process Solutions. FMD-DAS supplies measurement, analytical, and control instrumentation to the Oil and Gas industry. Products include Small Volume Provers, Prover Accessories, Crude Sample Pots, Refined Product Sampling Systems, and Measurement Systems (Skids).
Learn more about FMD Distribution and Service: www.fmd-das.com.
Powered by WPeMatico