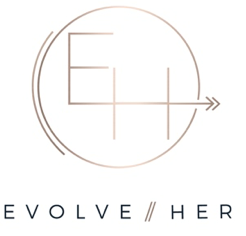 CHICAGO September 22, 2018
On Tuesday, September 18th, Forbes and EvolveHer, a creative workspace for women, hosted Diversity Includes You: a series of panel discussions focused around diversity and inclusion in the workplace. The panel featured five women who ranged from diversity and inclusion leaders to media and marketing professionals. All five women, who are paving the road for change in the workplace, discussed current trends in D&I and how companies are aligning their core values to advance inclusive workplaces for the benefit of all. Christina Vuleta, Vice President of [email protected] and Alicia Driskill, Founder and CEO of EvolveHer moderated the discussions that offered insight, inspiration and paths for positive change.
Panelists included: Deidra Jenkins, Chief Diversity & Inclusion Officer-Americas at Northern Trust; Fay Ferguson, Co-CEO of Burrell Communications; Renetta McCann, Chief Inclusion Experience Officer for Publicis Groupe; Sharmila Fowler, Director of Global Diversity, Inclusion & Community Engagement for McDonald's; and Latha Sundaram, Global Business Director at PHD Chicago.
As the lack of D&I in the workplace is receiving major attention, companies are making an effort to implement D&I programs but they aren't always effective. Diversity Includes You aids in discovering what kind of programs work and what companies should be doing to see results. Research shows that employee diversity is associated with better business results, Gender-diverse companies are 15% more likely to perform better and Ethnically-diverse companies are 1 35% more likely to perform better. It's evident that D&I programs are beneficial, but it's also the right thing to do to move forward with equality in the workplace.
"It's encouraging to see collaboration between the leaders of different companies. It's not an issue that one organization can solve. Everyone from the panelists to attendees wanted to learn from each other and were united in realizing we need to work together to make a real shift in the numbers and create a representative and equal workplace. Tonight was a great first step towards this partnership. " said Christina Vuleta, VP of [email protected]
"Given today's landscape in both the workspace and life, these conversations are more important and relevant than ever before," said Alicia Driskill, Founder and CEO of EvolveHer. "In order to drive real cultural and behavioral change, we need to acknowledge where the gaps exist in order to make them whole and ensure that we create true equity and access to women, minorities and other disenfranchised people to achieve true inclusiveness."
Forbes and EvolveHer: Diversity Includes You is the first of a series of events that will pan out over the next year and will be hosted at EvolveHer in Chicago's River North neighborhood. These events are strictly by invitation only, and the audience is made up of advertising and marketing leaders in Chicago. This series was designed to offer insight and inspiration to how companies should have inclusive workplaces to not only benefit themselves but to also benefit their employees.
1 Page, Edward. Inclusion and Employee Diversity: Here are the numbers. Analytics in HR, 2017.
About Forbes Media
Forbes, the defining voice of entrepreneurial capitalism, is a global media leader that champions success by celebrating those who have made it, and those who aspire to make it. Forbes convenes and curates the most-influential leaders and entrepreneurs who are driving change, transforming business and making a significant impact on the world. The Forbes brand today reaches nearly 120 million people worldwide every month through the Forbes and Forbes Asia magazines, 40 licensed local editions covering more than 70 countries, Forbes.com, signature LIVE events, a custom research arm, and social and mobile platforms. Forbes Media's brand extensions include real estate, education and financial services license agreements. For more information, visit: https://www.forbes.com/forbes-media/.
About EvolveHer
EvolveHer is a creative workspace designed for women to connect, collaborate & curate a life they love. EvolveHer not only provides a beautiful space, but also offers a robust schedule of custom programming to support its community of women in all aspects of life (business development, wellness and connections). The 5,000 square foot River North loft was intentionally designed to inspire creativity and serves as a unique space to host off-sites, private events and trainings. For more information, visit http://www.evolveher.community or follow us at @evolveher.
###
Powered by WPeMatico