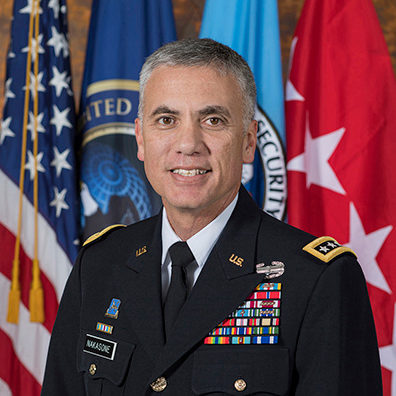 Five Cyber Commanders and CIOs of DOD and DHS to Speak at 9th Annual Summit Sept. 6, Walter Washington Convention Center
Press Release – updated: Aug 23, 2018 09:00 EDT
CHEVY CHASE, Md., August 23, 2018 – The 9th Annual Billington CyberSecurity Summit is expected to attract over 1000 attendees at the leading cybersecurity summit in the nation's capital. With powerhouse keynotes from the military, Federal agencies, and industry, the event will attract senior level decision-makers to tackle the tough issues of cybersecurity – and will examine where we are next headed.
The feedback about the summit has been exceptional. Remarked Brig. Gen. (Ret) Gregory J. Touhill, President, Cyxtera Federal Group, Cyxtera Technologies and the former U.S. CISO: "The Billington Cybersecurity events are the best gathering of the nation's top cyber leaders. Regardless of whether you are in public service, in academia, or in the private sector, if you want to improve your awareness on the latest cyber issues, policies, or technology, the Billington Cybersecurity conference is the place to be. If you can only attend one cyber conference in DC, this is the best and the one to attend."
Gen. Paul Nakasone will deliver one of his first keynotes about cybersecurity in his dual-hatted role as Commander, U.S. Cyber Command and Director, NSA. Jeremy Fleming, Director, GCHQ will also deliver a keynote about GCHQ cyber priorities.
Hear four cyber commanders speak about "Cyber Strategies of the Services." With 133 cyber mission force teams including 6,200 service members in place and given its elevation to its own Unified Combatant Command, CYBERCOM now faces its future. Hear top cyber commanders of the services address critical questions regarding its future such as: What are the operational strategies and priorities of key cyber service commanders; how can industry best partner to help the services manage a complex threat environment; how do commanders organize, equip and retain the best cyber talent; how is cyber readiness and enhanced situational awareness enabled.
Moderator:
Linnie Haynesworth, Sector Vice President and General Manager, Cyber and Intelligence Mission Solutions Division, Northrop Grumman Mission Systems
Panelists:
RDML David Dermanelian, Assistant Commandant for C4IT (CG-6); Commander, Coast Guard Cyber Command, U.S. Coast Guard Lt.
General Stephen G. Fogarty, Commanding General, U.S. Army Cyber Command
Maj. Gen. Matthew Glavy, Commander, U.S. Marine Corps Forces Cyberspace Command
Maj. Gen. Robert Skinner, Commander, 24th Air Force; Commander, Air Forces Cyber; and Director, Joint Force Headquarters-Cyber, Joint Base San Antonio-Lackland, Texas
"We are honored to feature over 50 cyber leaders at what has become the leading cyber summit in the nation's capital," said summit chair Tom Billington, CEO of Billington CyberSecurity.
The following government and military speakers will also be featured at the Summit:
Marianne Bailey, Deputy National Manager for National Security Systems, National Security Agency
Mark Bristow, Director, NCCIC Hunt and Incident Response Team, National Cybersecurity and Communications Integration Center, Dept. of Homeland Security (invited)
Dana Deasy, Chief Information Officer, Department of Defense (keynote)
Capt. Edward Devinney, Director, Corporate Partnerships and Technology Outreach, U.S. Cyber Command
John Felker, Director, NCCIC, DHS (invited)
Vicki Hildebrand, Chief Information Officer (CIO), Department of Transportation
Thomas P. Michelli, Acting Deputy DoD CIO for Cyber Security, Department of Defense
Emile Monette, Program Manager, Cyber Supply Chain Risk Management, Office of Cyber Security and Communications, NPPD, Department of Homeland Security (invited)
Marc Raimondi, Past Director of Strategic Communications at the National Security Council
Mark Sayers, Deputy Director, National Cyber Security Strategy, NSS, UK Cabinet Office
Grant Schneider, Federal Chief Information Security Officer, Senior Director for Cybersecurity Policy, National Security Council, Office of Management and Budget
Shawn Turskey, Executive Director, USCYBERCOM
Burke "Ed" Wilson, Deputy Assistant Secretary of Defense for Cyber Policy, Department of Defense
Dr. John Zangardi, Chief Information Officer, Department of Homeland Security (keynote)
Topics to be addressed include:
Envisioning a "Cybersecurity Moonshot"–Looking Beyond the Status Quo
Leveraging Automation for Better Threat Prevention
Using Artificial Intelligence to Detect Threats Without Decryption
Future Needs and Priorities of U.S. Cyber Command
Artificial Intelligence and Machine Learning to Enhance Cybersecurity
Forecasting the Emerging Cyber Threat Landscape
Cybersecurity of the Supply Chain–Is This the Elephant in the Room?
Enhancing Cybersecurity in Industrial Control Systems
Cybersecurity Priorities of the CIO, DOD
Securing the American Way: Innovation in Cybersecurity to Defeat the Adversary
Ensuring the Cybersecurity of Outer Space
Modernizing Cyber Defenses and Tomorrow's Security Operations Center
DHS CIO Cybersecurity Priorities for FY 19
Cybersecurity Priorities of the NSA & US Cyber Command in FY 19
The one-day Summit offers attendees and press a deep dive into the current state of cybersecurity and perspectives on the next challenges and opportunities during this unprecedented time of cyber upheaval. Sponsor opportunities are available. Please contact Peggy Holland at 301-641-4150 or email Tom Billington at [email protected].
Media Contact:
Tom Billington
​[email protected]
301-718-4484
Source: Billington CyberSecurity
Powered by WPeMatico