Largest healthcare clowning organization in the United States will launch flagship Red Nose Docs program at Loma Linda University Children's Hospital.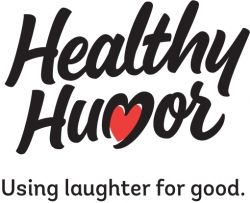 New York, NY, February 26, 2019 — Healthy Humor (HH), the nonprofit arts organization whose professional performers create moments of joy, wonder, laughter and comfort for hospitalized children and all others who are most in need, is once again partnering with Moose Toys, the Australian-based toy company, to expand its Red Nose Docs program, this time to Loma Linda University Children's Hospital in Southern California. Loma Linda was the first hospital to perform a successful neonatal heart transplant, a procedure that has now been performed more than 2,000 times around the world. It was also the first hospital — and remains one the few in the world – to offer proton radiation treatment on site to its oncology patients. The program will operate two days a week at Loma Linda starting this spring, joining 14 other pediatric hospitals already in the HH family.
"We are very excited to bring our Red Nose Docs to Loma Linda Children's," said Dina Paul-Parks, Healthy Humor's CEO. "As the San Bernardino Valley's only children's hospital and Pediatric Level I Trauma Center, Loma Linda places enormous value in providing critical patient-centered care. We look forward to contributing to the hospital's continued success by offering up our special brand of humor, joy and comfort to its young patients and their circle of caregivers."
Moose Toys, a global toy-manufacturing company with products sold in more than 100 countries around the world, is committed to making healthcare clowning a pillar of its investment in the communities in which it operates. Through its exclusive North American partnership with HH, Moose supports the Red Nose Docs program at Children's Hospital of Philadelphia (CHOP) and has now added Loma Linda Children's to its roster of philanthropic efforts in this country.
"The entire team at Moose Toys is thrilled to fund the Red Nose Docs at Loma Linda Children's Hospital," said Belinda Gruebner, Executive Vice President, Global Marketing. "At Moose, our mission is to make children happy, and we are incredibly grateful that our partnership with Healthy Humor allows us to positively impact the children who are being cared for by the wonderful team at Loma Linda. We cannot wait to see the smiles on kids' and adults' faces alike when the Red Nose Docs start their rounds!"
About Healthy Humor
Healthy Humor, a 501(c)(3) non-profit organization, was founded in July 2016 by three alumni of the Big Apple Circus Clown Care program with more than 60 combined years in healthcare clowning: Dina Paul-Parks (CEO), Karen McCarty (Artistic Director) and Deborah Kaufmann (Director of Training and Education). The goal was to build on the 30-year legacy of Clown Care, the program created by Michael Christensen, co-founder of the Big Apple Circus and creator of healthcare clowning.
Healthy Humor's flagship program, Red Nose Docs, offers the magic of healthcare clowns to help alleviate the stress of a hospital stay for young patients and their circle of caregivers. Using an array of circus and theater skills, professional, specially-trained performers work in teams of two to create spontaneous, joyful encounters, reintroducing play and fun as natural parts of life. HH employs approximately 70 performers serving more than 250,000 families every year in 14 other pediatric facilities across the country. For more information and the full list of our partner hospitals, please visit www.healthyhumorinc.org.
About Moose Toys
Moose Toys is a global organization that prides itself on innovation, design and quality in the business of making children happy. Founded in Australia, Moose Toys has offices in Melbourne (HQ), Hong Kong, London, and Los Angeles. The award-winning company is known for developing, designing and distributing toy and lifestyle products around the globe for children of all ages and the young at heart. The Moose teams work end-to-end from product design and development right through to market, enabling the company to create and launch innovative brands that reach their target audience in a fun and impactful way that gets results.
Through the Moose Foundation, Moose Enterprise strives to extend its mission of making children happy in the wider community through philanthropic initiatives that positively make a difference to the lives and well-being of children less fortunate. We are a key financial contributor to The Humour Foundation. The Humour Foundation is dedicated to making thousands of sick children smile with the involvement of Clown Doctors that spend their weeks visiting hospitals to spread the joy and ignite laughter. After all, laughter is the best medicine. For more information, please visit www.moosetoys.com.
About Loma Linda University Children's Hospital
Loma Linda University Children's Health is committed to keeping children healing, healthy and happy, no matter where they are in their healthcare journey. With the 343-bed Loma Linda University Children's Hospital and multiple clinics throughout the four-county Inland Empire – the largest geographic region in California – Children's Health provides all aspects of care to nearly 100,000 patients every year. The hospital is home to an 84-bed neonatal Intensive Care Unit, one the largest in the country, providing delicate, specialized care to the tiniest of patients. Named a Top Children's Hospital in 2017 and 2018 by the Leapfrog Group, Loma Linda University Children's Health is here to make sure the spirits of the children we care for are joyful and their hearts are restored with innocence. From well-check visits to hospital stays, our commitment to children's health and happiness will always remain our priority. For more information, please visit https://lluch.org/.
Powered by WPeMatico