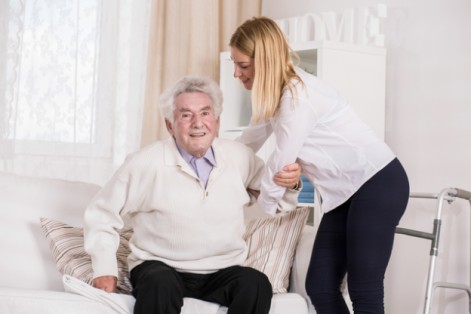 NEW YORK, July 2, 2019 – ​​​​​Home care workers are an invaluable asset in today's society. Often times, friends and family of elderly and disabled patients are unable to care for their loved ones round the clock. The amount of time and dedication that home rehabilitation requires can be too much to handle, which is why people all over New York rely on House Calls Home Care.
Services On Offer
As one of the best home care agencies in NYC, House Calls Home Care provides a laundry list of services catering to patients regardless of nationality, race, sex, sexual orientation, creed, disability, or age. House Calls also supports caregiver staff by providing continuing education opportunities for continuing professional growth. House Calls can supply nursing aides, certified home health aides, and respite care to allow loved ones to be able to live their lives with the satisfaction knowing that their family members are being cared for. Certified aides can assist with bathing, feeding, housekeeping, and errands, use the toilet, offer reminders to take medication, or even just provide companionship. Nurses are qualified to administer medication and operate medical equipment, monitor vital signs, change wound dressings, and assist with feeding tubes.
CDPAP Program
The Consumer Directed Personal Assistance Program, otherwise known as CDPAP, is a Medicaid program that gives consumers more control over who provides care and how it is provided. Instead of the vendor or agency controlling the home care and the aides, CDPAP NYC hands control of how care is dispensed to a personal assistant like a friend or a family member selected by the patient. This allows for more personalized, detail-oriented care.
Care That Goes Above And Beyond
People turn to House Calls because they know they'll receive the best treatment in New York. Typical patients are elderly, disabled, or both, and come from all sorts of backgrounds. House Calls provides language services like Haitian Creole, Spanish, and even Russian on a case-by-case basis. Home care for the elderly in their own homes allows patients to retain dignity and as much independence as they can. 24 hours a day, 7 days a week, House Calls professional home aides and nurses are guaranteed to have the level of experience required for any home healthcare needs.
Feel At Home
To learn more about hiring a caregiver for in-home health care, call House Calls Home Care or fill out one of our contact sheets, or download a referral form today!
Source: HouseCalls Home Care
Powered by WPeMatico