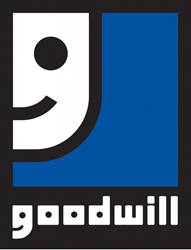 "This population has traditionally been underserved. It's important to support their successful transition back into the community to reduce the recidivism rates. If we help these individuals more, we might have better outcomes in the future."
HAGERSTOWN, Md. August 30, 2018
Horizon Goodwill joins forces with Parole and Probation Hagerstown staff to dress their clients. Goodwill uses their donated goods to help outfit recently paroled individuals to give them the clothing they need to get a job. CEO John McCain said, "This population has traditionally been underserved. It's important to support their successful transition back into the community to reduce the recidivism rates. If we help these individuals more, we might have better outcomes in the future."
The lack of clothing that probationers owned post-release became a problematic pattern. The Hagerstown Field Office of Parole and Probation recognized and decided to address the issue by setting up a closet-sized storage room. They initiated a drive for donations that ranged from clothing to toiletries and had tremendous success. The drive has now transformed into what is known as the Hagerstown Cares Closet.
Goodwill's CEO John McCain joined in collaboration with a new voucher program that will allow selected parolees and probationers to receive free clothing from Horizon Goodwill stores in western Maryland for critical life events, such as job interviews. McCain said, "We are passionate about helping individuals in our community obtain the education, training, and assistance they need to get a job and keep it. Part of getting a job is having the clothing you need to go to an interview. The vouchers are just another way to support individuals in that process."
Horizon Goodwill has been a significant partner in this collaborative effort to support recently paroled individuals. They have been providing jobs, employment readiness, and life skills training. Now, they will add providing clothing to the list services.
About Horizon Goodwill: Goodwill has been rated #1 above the global brands Amazon and Google for the Brand World Value Rankings for 2016. Horizon Goodwill Industries, whose mission is "Removing Barriers, Creating Opportunities," is a non-profit organization dedicated to ensuring that all people have access to employment despite significant obstacles. Horizon Goodwill serves over 7,000 clients annually in a 17-county region that includes parts of the states of Maryland, Pennsylvania, Virginia, and West Virginia. For more information, please visit http://www.horizongoodwill.org.
Powered by WPeMatico