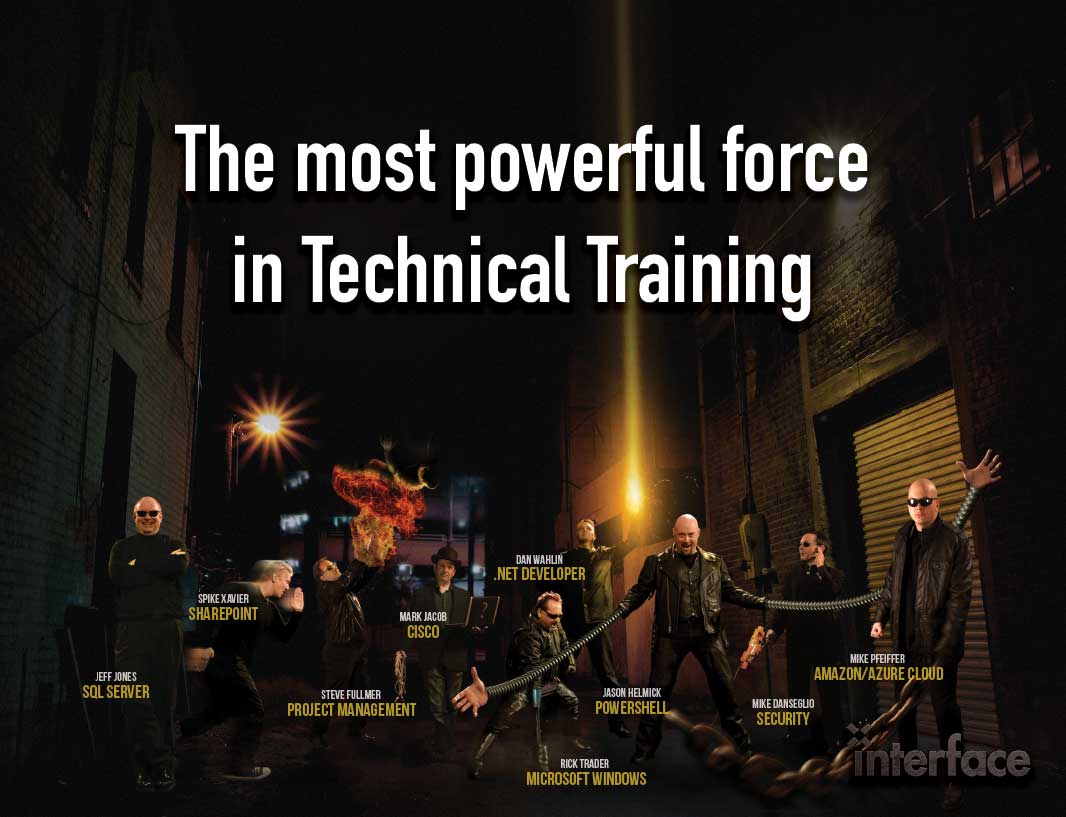 PHOENIX, September 18, 2018 – The live IT training expert Interface Technical Training was awarded the AZ State Contract. This allows Interface to easily and effectively provide IT training services to Arizona State Government Employees. Through this contract, Interface will be a preferred vendor of the State of Arizona, and members of the State Purchasing Cooperative including cities, counties, school districts and special districts.
"This contract allows us to provide the highest quality IT Training to State of Arizona employees. This is the 20th consecutive year that we have achieved this honor, and we will continue to offer the highest level of service and efficiency to our government clients." – Mike LaGioia, President, Interface Technical Training
About Interface Technical Training:
Interface Technical Training has been providing quality instructor-led training to IT staff for over 20 years, and the instructors and training classes are well-respected as some of the best in the industry. At Interface, the guiding principle is to always do what is right for the student.
"This contract allows us to provide the highest quality IT Training to State of Arizona employees. This is the 20th consecutive year that we have achieved this honor, and we will continue to offer the highest level of service and efficiency to our government clients."

Mike LaGioia

President, Interface Technical Training
Press Contacts:
Jamie Sullivan
602-266-8585
[email protected]
Technologies Include:
Microsoft Training
Windows 10
Windows Server 2016
Windows Server 2012
SQL Server
Power BI
Azure
Machine Learning (AI)
Office 365
Exchange Server
PowerShell
System Center
SharePoint
IIS
Skype for Business
BizTalk Server
Cloud Computing
Azure
Machine Learning (AI)
Amazon Cloud (AWS)
Developer Training
Web Development
.NET Development and Visual Studio
Java Programming
Team Foundation Server
Cisco Training
Cisco CCNA Routing & Switching
Cisco CCNP – HD TelePresence
Cisco Training – HD TelePresence
CompTIA Certification
CompTIA A+
CompTIA Network+
CompTIA Security+
IT Security Training
CISSP / CEH / PKI / Security+
Business Training
Project Management
ITIL
COBIT
Business Analysis
Agile
Wireless / Wireshark Training
Wireless Networking
Wireshark
Red Hat Training
Red Hat – Linux
Red Hat – DevOps
Red Hat – Cloud
Red Hat – JBoss
Other Training
DevOps
VMware
NetApp
F5 Networks
Salesforce
Citrix
Source: Interface Technical Training
Powered by WPeMatico