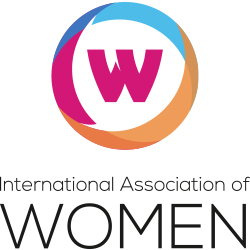 Ruth Garcia-Corrales, Program Director at Valley Economic Development Center-Women's Business Center, has been successfully leading her Chapter for more than 10 years
Press Release – updated: Jun 18, 2019 09:00 EDT
Chicago, June 18, 2019 – — The International Association of Women (IAW) recognizes Ruth Garcia-Corrales contributions as Los Angeles Chapter President. She is acknowledged as a leader in this role. The International Association of Women (IAW) is a global in-person and online networking platform with nearly one million members, 1000+ in person and virtual events, over 100 Local US based Chapters and International Chapters in several cities in China.
"I'm pleased to acknowledge Ruth's outstanding leadership abilities," said IPDN President and IAW Spokesperson Star Jones. "Her knowledge and experience are valuable assets to her Chapter, its members and the local community."
For more than ten years, Ruth Garcia-Corrales has been the President of IAW's Los Angeles Chapter. With 3,000 members, it is one of the organization's largest and most active Chapters.
"Working with women is like having a ton of sisters all trying to help each other, this is what drives me every day," Ms. Garcia-Corrales said. "I believe IAW women brings back the concept of a village. Members get to know attorneys, CPAs, doctors, authors, coaches and all kind of women who would never cross your life if IAW didn't bring us together."
In her role as President of the Los Angeles Chapter, Ms. Garcia-Corrales has been instrumental in bringing together a diverse group of women to network, orchestrating workshops and events for members, and organizing ways to give back to the local community. The group holds annual fundraisers for organizations such as the American Heart Association, Girls Inc., Dress for Success and two women's shelters.
"The money we raise helps the organizations and their programs, which all mostly focus on women," Ms. Garcia-Corrales added. During monthly meetings and workshops, guest speakers and group discussions touch on an array of topics that are of interest to professional women, such as growing a business, establishing a brand and gaining financial literacy.
"The role of President has given me better social skills that help me connect with others and develop my abilities to help others," she continued. "It brings a smile to my face when I'm able to refer a member, help them find a job or just mentor them through their business. My goal is to continue to grow the Chapter with more members and get our message out as much as possible to connect professional women with each other."
In addition to her role as Chapter President, Ms. Garcia-Corrales is Program Director at Valley Economic Development Center-Women's Business Center (WBC), where she continues her work helping women in business. "I have more than 20 years of experience in managing businesses and this skill comes in very handy when you are helping others with their idea to start a business or how to grow it," she said.
"Under her current leadership, Valley Economic Development Center-WBC received the Small Business Association's Excellence Award on May 29th.
"I have been in the WBC for two years and due to all the changes and improvements I brought to this program we are the winners of the Small Business Association's Excellence Award for 9th District that includes Nevada, Arizona, New Mexico, California, Hawaii and Guam for two years in a row!" she said. "We are very proud of all the results and how we are touching families through this program. Eighty percent of our clients are women."
Ms. Garcia-Corrales's prior roles include Managing Executive of LA City Business Source Center a Program from the Los Angeles Major's Office. For more than 15 years, she worked as the PR and Community Affairs Manager for Curacao as well as Advertising and Marketing Manager at Adir International Curacao. She is the co-author of What it Takes, From $20 to $200 Million, a memoir of the Founder of Curacao. She was honored with ImpreMedia's Distinguished Woman (Mujer Distinguida) Award and the Civic Service Leadership Award by the League of Women Voters of Los Angeles. Ms. Garcia-Corrales previously held the title of Consul General of Costa Rica
Education & Accomplishments: Universidad de Costa Rica, Engineer, Agronomy; Completed Unlock the Immunity to Change, an online class through Harvard University. She holds a number of licenses and certifications in English Grammar and Academic and Business Writing
About IAW
The International Association of Women (IAW) is a global in-person and online professional networking platform that provides women the forum, professional development and services needed to thrive in an interconnected world. Through 100+ local chapters, International Chapters in several cities in China and 1000+ in person and virtual events, members cultivate valuable connections, develop professionally, and promote themselves and their businesses. Founded in Chicago in 2017, IAW is a division of Professional Diversity Network, Inc., an online network tailored to provide diverse professionals in the United States with access to employment opportunities.
Source: International Association of Professional Women
Powered by WPeMatico