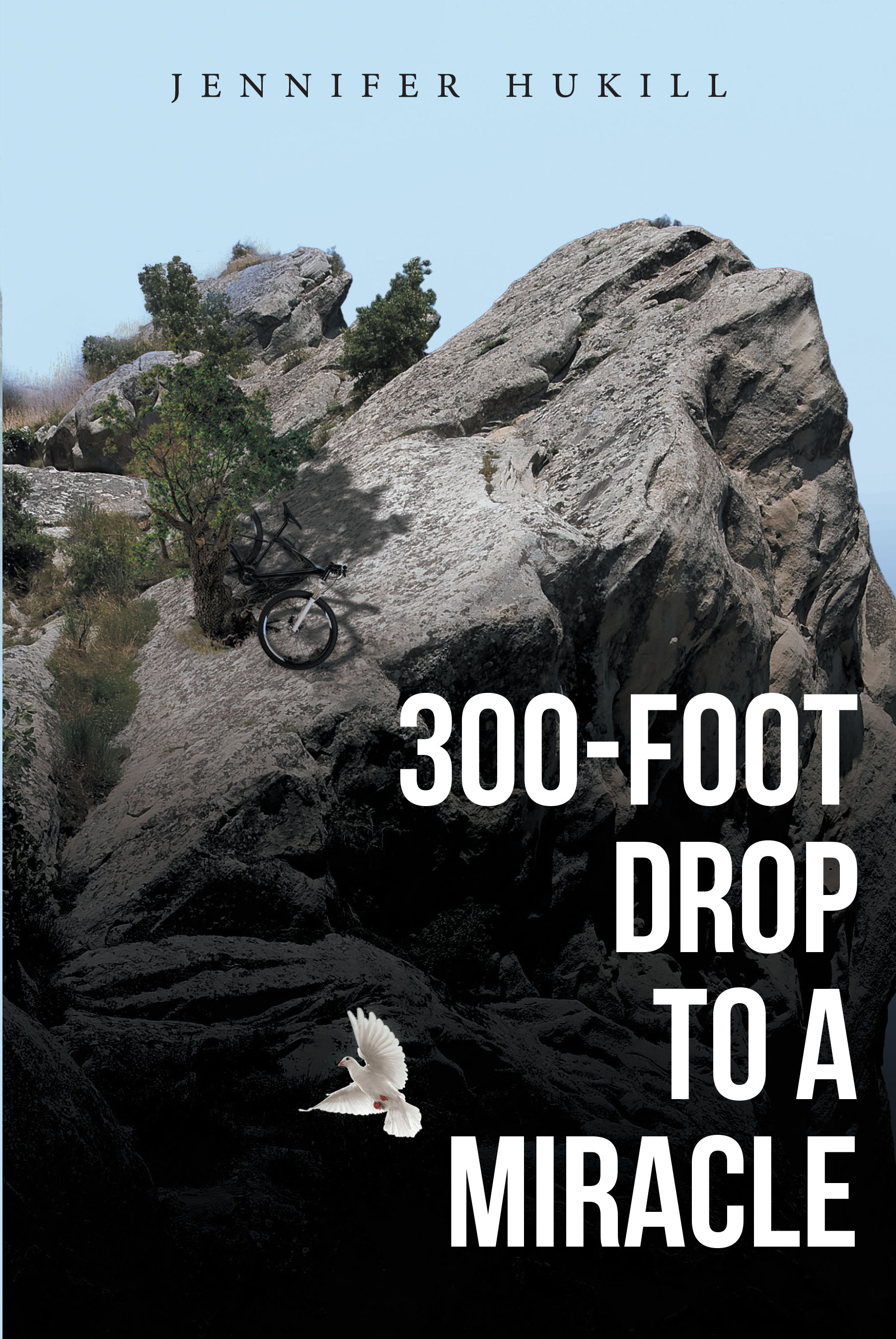 Recent release "300-Foot Drop to a Miracle" from Covenant Books author Jennifer Hukill is a fascinating narrative about her husband, Chris, who was in a bike accident that resulted in a struggle of immobility and even tested their faith in this awe-inspiring journey of physical and spiritual healing.
Press Release – updated: Jun 21, 2019 03:00 EDT
SAN CLEMENTE, Calif., June 21, 2019 – Jennifer Hukill, a degree holder in accounting, a CPA exam passer, and an educator for twenty-nine years in the inner-city part of the Long Beach school system, has completed her new book, "300-Foot Drop to a Miracle": a compelling revelation to the immense love of the Lord and His light that led a man and his spouse to achieve healing.
Jennifer writes, "Never suspecting that April 22, 2016, would be anything more than a typical day, Chris's mountain bike ride turned into the most horrific day of his life. Catapulting off the sheer face of the cliff at sixteen miles an hour and falling nearly three hundred feet, this true story of grit, persistence, and love of family is nothing short of a miracle. Appearing to Chris halfway down the cliff was an angel of God dispatched to relay His message of hope and peace that God would see him through this most terrifying experience of his life. Throughout this painful journey, Chris's wife stood by his side, realizing in the end that her thinking about what she held as important in life was just as paralyzing as a fall off a mountain. Together, they healed each other as they moved closer to wholeness and the truth of God's Word. After being in a paralyzed state and moving through various hospitals and nursing facilities, Chris fought his way back to normalcy. This inspirational story is a reminder that no matter who you are or what circumstances you find yourself in, God is always true to His word and is an ever-ready presence when you are in need."
Published by Covenant Books of Murrells Inlet, South Carolina, Jennifer Hukill's new book captures the healing power that family and friends carry in one's struggle and pain.
This book likewise exhibits God's constant presence in the lives of His people, especially in sickness and anguish.
News coverage video: https://youtu.be/ZcH-NhcYIVA
Web page: www.miraclesurvivorstory.com
Readers can purchase "300-Foot Drop to a Miracle" at bookstores everywhere, or online at the Apple iTunes store, Amazon, or Barnes and Noble.
Covenant Books is an international Christian owned and operated publishing house based in Murrells Inlet, South Carolina. Covenant Books specializes in all genres of work which appeal to the Christian market. For additional information or media inquiries, contact Covenant Books at 843-507-8373.
Source: Covenant Books
Powered by WPeMatico