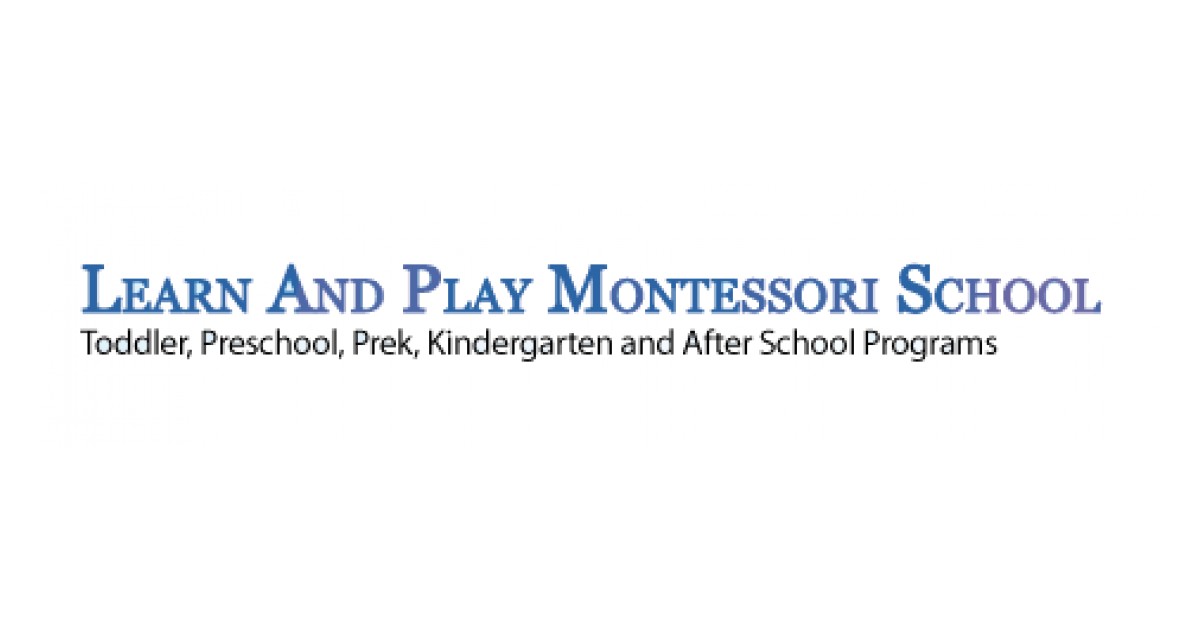 Learn and Play Montessori announces a new post for parents in Fremont, Union City, and Newark searching for kindergarten options as summer comes to a close. Parents searching for both summer and fall kindergarten options may find Montessori a great choice.
Press Release – updated: Jun 30, 2019 15:00 PDT
FREMONT, Calif., June 30, 2019 – ​​Learn and Play Montessori, the leader in quality Montessori kindergarten in Fremont, Dublin, and Danville, is proud to announce a new post focused on kindergarten options for parents as summer peaks and fall plans begin to materialize. Many Fremont parents are anxious to find quality kindergarten options for their children both during the summer and in the busy fall season.
"Summer can be a tough time for working parents. Kids are out of school, and their curiosity and energy can exhaust busy adults who don't have time to give them the proper attention," explained Harpreet Grewal, director of Learn and Play Montessori. "The good news is that we are open all summer long and provide a variety of educational opportunities including best-in-class Montessori kindergarten here in Fremont. Children can pick and choose their interests and continue to have fun while learning important skills. By the time fall comes around, they are ready for the new challenges of kindergarten!"
Parents searching for a summer solution to their kindergarten needs may review the new blog post from Learn & Play Montessori at https://www.learnandplaymontessori.com/blog/for-fremont-kindergarteners-there-is-now-a-montessori-option-for-summer. It might be essential to learn children can prepare for kindergarten at a top-rated Montessori school. A curriculum including science, math, reading, art, and cultural studies is available for kids to explore. Families interested in more information about Fremont, CA kindergarten options for summer or fall can go to
https://www.learnandplaymontessori.com/kindergarten.php.
FREMONT, CA KINDERGARTEN OPTIONS: SUMMER SOLUTIONS FOR FALL SUCCESS
Here is background on this release. Summer break in Fremont, Union City, or Newark, California, can mean fun activities, including family vacations. The experience could allow plenty of entertainment and learning moments for small children. Parents can expect to return to work once the trip is over. Public schools, however, typically close from June until late August. The gap in time might leave Fremont, California families without quality kindergarten for their children.
Parents searching to prepare young children for kindergarten in the fall could expect to review several options. A head start on educational basics before fall, including writing, reading, science, and math may be necessary for a kindergarten or pre-kindergarten child. A top preschool teaching the Montessori Method could the right fit for summer and lead into fall. Bay Area kindergarteners can enjoy fun activities in a cool, nurturing, and educational environment. A mix of art, music, science, reading, and outdoor play can entertain and encourage a love for learning. For these reasons, Learn and Play Montessori has announced a new post about Montessori kindergarten options for parents in Fremont, Union City, and Newark, California.
ABOUT LEARN AND PLAY MONTESSORI
Learn and Play Montessori aims to be one of the best Montessori schools in the greater San Francisco Bay Area. Whether parents are looking for a Montessori School in Union City, Fremont, and Niles, or a top-rated Montessori School in Dublin / San Ramon, Learn and Play has a campus for their child or children. Bay Area parents searching for Walnut Creek preschool options could find the right fit in Danville. All schools use the famed Montessori method, offering programs from childcare to daycare, preschool to kindergarten, in not only Danville, Fremont, Dublin or San Ramon but also in nearby towns such as Alamo, Blackhawk, Diablo or San Ramon on the I-680 corridor as well as Walnut Creek.
Learn and Play Montessori
Media Relations
https://www.learnandplaymontessori.com
Source: Learn and Play Montessori
Powered by WPeMatico