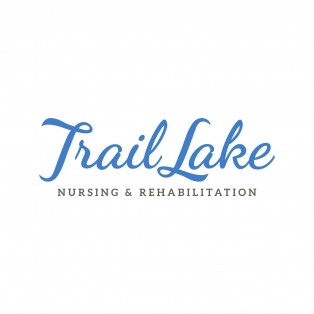 FORT WORTH, TEXAS, March 22, 2019 – Louis Cass celebrated his 100th birthday on March 16, 2019, at Trail Lake Nursing and Rehabilitation, where he currently lives.
Mr. Cass was born on March 16, 1919, in Buffalo, New York. He graduated from Catholic University of America in Washington D.C. with a degree in Mechanical Engineering.
Mr. Cass served in the United States Navy where he was a sharp shooter and over saw a fleet of rescue boats. During his service, Mr. Cass wrote the manual for two submarines at Cape Kennedy. After being honorably discharged from the Navy, he started as an aerospace engineer for Lockheed where he designed the wing attachments for the space shuttles. He later worked for Toastmaster International planning formal gatherings. After retirement, Mr. Cass volunteered for Code Blue with the police.
One of Mr. Cass's favorite memories was in 1951 when he had the honor of meeting Albert Einstein at Princeton University in New Jersey. He heard a speech by Albert Einstein and remembered he wore mismatched socks. Mr. Einstein said he wore mismatched socks "because his feet don't know the difference."
Mr. Cass enjoyed taking motorcycle trips with his brother to Alaska. His other hobbies included collecting classic cars, attending airplane shows and spending time with his two daughters.
The Trail Lake family began celebrating Mr. Cass's 100th birthday the previous week by having staff and residents bring him 100 gifts a day and ended the week with a party at Trail Lake on his birthday. The party was attended by his friend Ms. Sanoja and his nephew who traveled from Arizona for the special day.
Trail Lake Nursing and Rehabilitation is a skilled nursing and recovery center located in Fort Worth, Texas that offers a living alternative for those unable to care for themselves. We offer a wide array of health, rehabilitation, dietary, and social services for short and long-term stays. The facility is licensed by the Texas Health and Human Services Commission and participates in both Medicaid and Medicare. Trail Lake Nursing and Rehabilitation is licensed for 120 beds with a team that is equipped to accommodate the individual needs of each patient. Our philosophy is that living and recovering must include caring for the mind, body, and soul. When you can't live and recover in your own home, we invite you to ours.
For more information about Trail Lake Nursing and Rehabilitation, visit TrailLakeNursing.com or call, (817) 263-2224.
For more information contact: Vicki Black
Administrator
(817) 263-2224
[email protected]
Source: Trail Lake Nursing & Rehabilitation
Powered by WPeMatico