My First Lab captures the hearts of parents and children worldwide with the Oppenheim Toy Portfolio Gold Seal Award (2018). Each year, the Oppenheim Toy Portfolio Gold Seal Award (2018) is bestowed upon the top toys in the industry. C & A Scientific's STEM-focused toy line, My First Lab, has gained this prestigious honor in 2018, beating out hundreds of other offerings.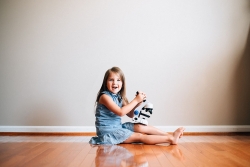 Manassas, VA, September 18, 2018 — Every holiday season, countless parents scour the media and the internet for the best new toys for their children. It can be a difficult process sorting through all the new offerings by manufacturers around the world. That's where the Oppenheims come in.
Joanne and Stephanie Oppenheim co-founded the Oppenheim Toy Portfolio, the industry's leading independent toy review website. Originally a lawyer, Stephanie left her corporate law practice after the birth of her first child. She turned to her mother, a noted child development and play expert for advice. Together they started toyportfolio.com so that their independent reviews were easily accessible to parents that wanted to make informed decisions.
Every year, the Oppenheim Toy Portfolio receives and rates thousands of toy submissions on several factors, such as educational value, safety, and even kid-tested feedback. The best candidates are selected to receive one of Oppenheim's distinguished awards, a mark of excellence that cannot be bought. This year, C & A Scientific was one of the companies that took home this honor with My First Lab.
"We loved how My First Lab makes science so engaging," notes Stephanie Oppenheim. "If we want our kids to grow up to be scientists, inventors, engineers — it's so important that scientific exploration is accessible and fun for kids to explore."
My First Lab is a line of STEM-focused toy products developed by the company C & A Scientific. Their Duo Scope and STEM Starter Kit toys won the prize this year. My First Lab has been a supporter of STEM education for nearly twenty years, creating microscopes and science kits to help promote an even stronger interest in science for children.
"It is an honor to be recognized by one of the premiere toy industry experts for our dedication to creating a quality product," said Sam Xiang, CEO of C & A Scientific. "I am very proud of our team for always striving towards our vision of improving children's toys and education."
My First Lab's history is rooted in medical manufacturing. After making professional laboratory microscopes for nearly a decade, C & A Scientific applied their expertise towards making a children's microscope that had the same optical quality but was more affordable, more portable, and had kid-friendly functionality. Their goal was to encourage children to see science, not as homework or something done in a classroom, but to take their microscope into their backyards, explore their surroundings and develop a deeper appreciation and stronger interest in science.
Giving children the tools to pursue science on their terms will allow for greater engagement in education, and a better outlook for their futures. Thank you to Oppenheim Toy Portfolio and My First Lab for understanding this relationship and bringing attention to toys that make a better world for our children.
Powered by WPeMatico