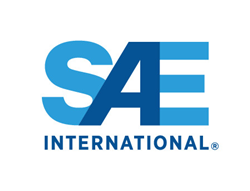 Presented by SAE – Innovations in Mobility, "Metawave: A New Radar for Automated Driving" will be held Tuesday, May 28, from 6:30-9 p.m. at Ford's Greenfield Labs, 3251 Hillview Ave., Palo Alto, Calif.
PALO ALTO, Calif. May 26, 2019
SAE International® announces a new Meetup that will explore the Metawave radar platform and how it is used in autonomous vehicles.
Presented by SAE – Innovations in Mobility, "M etawave: A New Radar for Automated Driving" will be held Tuesday, May 28, from 6:30-9 p.m. at Ford's Greenfield Labs, 3251 Hillview Ave., Palo Alto, Calif.
The Meetup will feature two featured presentors:
Matt Harrison, Head of Artificial Intelligence, METAWAVE
Metawave is building a radar platform to identify and classify objects at long-range with a higher resolution than today's radar. With its groundbreaking beam-steering capabilities, Metawave's WARLORD™ can detect and classify vehicles beyond 300 meters and pedestrians beyond 200 meters. Detection at these distances has proven challenging for other sensors but is essential for safe, high-speed autonomous driving. Metawave's radar can penetrate dense fog and rain while maintaining its high performance. Metawave's AI engine, branded AWARE™, is the intelligence behind Metawave's products that enables the radar to distinguish between cyclists, pedestrians and cars.
Harrison develops the AI engine architecture that powers Metawave's autonomous driving radar platform. He holds a PhD in Theoretical Physics with extensive experience constructing deep neural networks. Writing code originated out of a necessity to interpret large data sets of nano-scale surface patterns caused by ion bombardment. Harrison's unique background and skill set provide him with an affinity for distilling complex, data-driven systems and tackling challenging quantitative problems that are facing the radar industry. He has led projects implementing deep CNNs, c-GANs, dense neural networks, and clustering algorithms. He received his PhD from Colorado State University and his BA in Pure Physics from the University of Oregon.
John Tintinalli, IAMTS Secretariat, IAMTS
IAMTS is the result of nearly two years of effort to form a global partnership of stakeholder organizations in mobility testing and standardization. It is growing rapidly with new members entering its ranks on a weekly basis. John will explain the mission, vision and scope of the International Alliance for Mobility Testing and Standardization and why SAE and other organizations are finding it an important vehicle and forum for supporting advanced mobility commercialization.
Tintinalli wears two hats: one as SAE International's Director of Innovation and another as IAMTS' Secretariat. His role for the prior three years at SAE International was as Global Product Group Director for Ground Vehicles, and of course he hosts this Meetup series that you are attending. Prior to joining SAE, Tintinalli held executive roles with companies in automotive and healthcare. Notable works include developing the worlds' first SaaS logistics management platform (subsequently sold to Landstar and then XPO), and having created the logistics management system used by BMW for its X3 and later U.S.
production vehicles. He splits time between his home in Detroit and his horse-barn apartment in the Santa Cruz mountains above Palo Alto. He has a BS from Michigan and an MBA from North Carolina.
Food and drinks will be served beginning at 6:30 p.m. The presentation begins at 7 p.m. Q&A will follow.
To learn more or to register, visit https://www.meetup.com/SAE-Innovations-in-Mobility/events/261485665.
SAE International is a global association committed to advancing mobility knowledge and solutions for the benefit of humanity. By engaging nearly 200,000 engineers, technical experts and volunteers, we connect and educate mobility professionals to enable safe, clean, and accessible mobility solutions. We act on two priorities: encouraging a lifetime of learning for mobility engineering professionals and setting the standards for industry engineering. We strive for a better world through the work of our philanthropic SAE Foundation, including programs like A World in Motion® and the Collegiate Design Series™.
Powered by WPeMatico