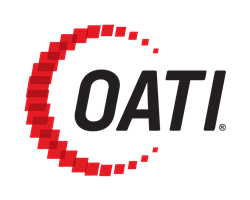 "We are proud to help mold the grid of the future with a comprehensive technology that enables microgrid owners to set and take control of their operational objectives."
MINNEAPOLIS October 11, 2018
OATI is a finalist for the Minnesota High Tech Association 2018 Tekne Awards in the Clean Technology/Energy category. For the past two decades, the Tekne Awards have recognized organizations that are leading-edge innovators in science and technology in Minnesota. The 2018 Tekne Awards ceremony on Thursday, November 29 will reveal winners among the finalists in 16 categories.
OATI's innovation in Clean Technology/Energy placed in the top three finalists due to leading-edge technology in microgrid energy management systems.
"It is an honor for OATI to be a finalist for the Tekne Award," said Dr. Sasan Mokhtari, President and CEO of OATI. "We are proud to help mold the grid of the future with a comprehensive technology that enables microgrid owners to set and take control of their operational objectives."
Margaret Anderson Kelliher, President and CEO of the Minnesota High Tech Association, said, "The Tekne Award finalists this year represent the ongoing strength of innovative Minnesota-based companies. They are pioneers in leading-edge science and technology that has impacts around the globe."
OATI was selected in this process with the innovation OATI GridMind™, a comprehensive microgrid control system. GridMind™ is the microgrid's "brain," orchestrating all of the microgrid energy assets to reduce energy use, control costs, increase reliability and resiliency, and improve the environmental footprint. GridMind™ controls the OATI Microgrid Technology Center, and can cater to the needs of microgrids of different sizes, shapes, and operational objectives.
About OATI
OATI provides innovative solutions that simplify, streamline, and empower the operational tasks required in today's energy commerce and Smart Grid. Serving more than 2,000 customers in North America, OATI successfully deploys and hosts diverse mission-critical solutions committed to industry standards and stringent security guidelines.
OATI (http://www.oati.com) is a leading provider of Smart Grid, Energy Trading and Risk Management, Transmission Scheduling, Congestion Management, Distribution, and Market Management products and services. OATI is headquartered in Minneapolis, Minnesota, with offices in California, Punjab, Telangana, and Singapore. For more information, please contact [email protected]
About the Minnesota High Tech Association (MHTA)
The Minnesota High Tech Association is an innovation and technology association united in fueling Minnesota's prosperity and making Minnesota a top five technology state. We bring together the people of Minnesota's science and technology ecosystem and lead the way in bringing science and technology issues to leaders at Minnesota's Capitol and Washington, D.C. MHTA is the only membership organization that represents Minnesota's entire technology-based economy. Our members include organizations of every size − involved in virtually every aspect of technology creation, production, application, and education in Minnesota.
Powered by WPeMatico