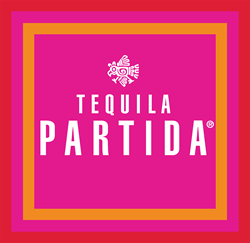 Founder Gary Shansby said, "Our family has long been committed to medical research leading to a cure for cancer. As the founder of Tequila Partida, I am personally excited and supportive of our October Breast Cancer program."
NEW YORK October 01, 2018
Edrington, Scotland's leading independent premium spirits company, and its partner Tequila Partida, announced their commitment to the fight against breast cancer through their support of one of America's leading organizations during October's National Breast Cancer Awareness Month. In 2017, Edrington raised $190,000 and this year, the organizations are calling upon their fans to not only reach, but help them exceed the goal and support the nationwide campaign.
Breast cancer is one of the leading health crises for women in the United States. 1 in 8 women will be diagnosed with breast cancer in her lifetime. In fact, in 2018 alone, about 266,120 women will be diagnosed in America. ¹ Founder Gary Shansby said, "Our family has long been committed to medical research leading to a cure for cancer. As the founder of Tequila Partida, I am personally excited and supportive of our October Breast Cancer program." In honor of National Breast Cancer Awareness Month, Partida will donate 25% of its September and October profits to breast cancer research.
Chris Vogt, US Brand Manager, said: "Partida has always had a strong female base and it is in our DNA to give back to great causes. One of Edrington's core beliefs is to 'Give More' to consumers both in quality of what we offer in the glass and how we give back to our communities. This effort is a natural reflection of our partnership as Tequila Partida is one of the most awarded tequilas, with its Reposado expression the most awarded ever, and Edrington who is a global corporate leader in charitable giving. We were very proud of what we accomplished last year, and we are determined to raise even more for the fight against breast cancer in 2018."
This October, Partida is also launching a special digital campaign, #PartidaGiving, on its branded Facebook and Instagram accounts, asking its passionate followers to join the fight by donating to Susan G. Komen® via a dedicated Tequila Partida page on Komen's website. For every consumer donation (up to $33,333), Edrington will match it 2:1 in support of Komen with the goal of raising at least $100,000. As the leading breast cancer organization, Komen's mission is to save lives by finding research breakthroughs for the most deadly breast cancers and ensuring that all people receive the care they need.
"By encouraging their customers to donate to Komen and matching those funds 2:1, independent of any purchase requirements, Partida shows that they are committed to the cause as a company and care about funding the mission of Susan G. Komen," says Christina Alford, Senior Vice President of Development at Komen. "We're grateful to Partida for their corporate contribution and for inspiring their customer base to fundraise to help fight breast cancer."
For more information on Tequila Partida, visit: http://www.partidatequila.com/
References
1. American Cancer Society. Cancer Facts and Figures 2018. Atlanta, GA: American Cancer Society, 2018.
2. UWSC 2017 97 Points & Chairman's Trophy
About Tequila Partida
Tequila Partida is an estate-bottled agave spirit that only uses fully matured 100% Blue Weber agave harvested by hand. The patient maturation results in a spirit that is agave-forward and more full and rich. Tequila Partida was the brand to introduce Extra Añejo into the U.S. market, and today still pushes the Super-Premium tequila category to its limits. Tequila Partida is proudly part of the Edrington portfolio.
About Edrington
Edrington's ambition is to become the world's leading premium spirits company. Edrington owns some of the leading Scotch whisky and rum brands in the world, including The Macallan, The Famous Grouse, Highland Park, Cutty Sark, The Glenrothes, Brugal and Snow Leopard vodka. Edrington Americas added Tequila Partida to its portfolio in 2016 and Wyoming Whiskey in 2018.
Edrington is headquartered in Scotland and employs around 3,000 people in its companies and joint venture operations worldwide, with over 70% employed overseas. The company owns its route to market in 13 countries, and operates the remainder through joint venture and third party agreements.
Edrington Americas is headquartered in New York, NY with regional offices in Chicago, Miami and Orange County.
The company's roadmap for growth is based on long term investment in its brands and its strategy to Perfect The Macallan, Transform Super Premium, Accelerate Highland Park and Energise Regional Power Brands. As part of this strategy, Edrington recently unveiled the award-winning new distillery and brand home of The Macallan in Speyside.
Edrington's principal shareholder is The Robertson Trust, which has donated over £252 million to a variety of charitable causes since 1961.
To learn more visit https://www.edrington.com, and to find our brands visit https://www.findourspirits.com.
For further information, please contact:
Marc Bromfeld, Edrington Americas
Director of Corporate Affairs & Social Responsibility
[email protected]
Office: 212-352-6040
Cell: 973-349-6604
Chris Vogt, Edrington Americas
Tequila Partida US Brand Manager
[email protected]
About Susan Komen
Susan G. Komen is the world's largest breast cancer organization, funding more breast cancer research than any other nonprofit outside of the federal government while providing real-time help to those facing the disease. Komen has set a Bold Goal to reduce the current number of breast cancer deaths by 50 percent in the U.S. by 2026. Since its founding in 1982, Komen has funded more than $988 million in research and provided more than $2.2 billion in funding to screening, education, treatment and psychosocial support programs serving millions of people in more than 30 countries worldwide. Komen was founded by Nancy G. Brinker, who promised her sister, Susan G. Komen, that she would end the disease that claimed Suzy's life. That promise has become Komen's promise to all people facing breast cancer. Visit komen.org or call 1-877 GO KOMEN. Connect with us on social at http://www.komen.org/social.
Powered by WPeMatico