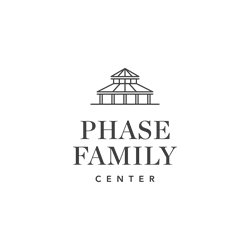 "We believe parents are a child's first and best teacher. At Phase Family Center, we strive to partner with every family to set every child up for success." – CEO Frank Bealer
ALPHARETTA, Ga. July 05, 2019
Phase Family Learning Center (PFLC) has officially announced the opening date of Alpharetta's newest preschool and afterschool. Located right around the corner from Avalon, Phase Family Learning Center is a unique, full-service facility specifically designed around the needs of local families opening on August 12th and is enrolling now.
Phase Family Learning Center will provide high-quality childcare matched with the opportunity for parents to build relationships with other families. PFLC will deliver these high value services through a cutting-edge curriculum that promotes academic and character development for every child.
"We believe parents are a child's first and best teacher. At Phase Family Center, we strive to partner with every family to set every child up for success," says CEO Frank Bealer.
About the Facilities/Programs:
Phase Family Learning Center will operate a 62,500-square foot facility including a full-service daycare and afterschool program for children 6 months to 12 years of age. The center includes a multi-purpose theater to accommodate up to 700 people. Tailored to young families, the daycare/afterschool will partner with parents engaged in demanding careers to balance the needs of raising young children. The center will feature the latest technology to ensure the utmost safety for children, a large catering kitchen to provide healthy meals and snacks, and enrichment rooms to facilitate wonderful and creative learning experiences. Whether kids are learning to cook in the kids' kitchen, performing a play, creating videos in the media lab, or drawing up something special in the art space, they will have a blast while gaining the critical skills needed to succeed.
The Commons at Phase
While PFLC is anchored by its preschool and afterschool programs, the facility connects spaces used for work, dining, gathering, and special events. Coming September 2019, the development will open the nation's largest coworking center with on-site licensed childcare, The Commons at Phase, complete with 30 private offices, 9 meeting/training rooms, WiFi, a cafe, mailboxes, and more.
Leadership
Frank Bealer, CEO
Frank Bealer is the CEO of Phase Family Centers, an organization dedicated to shaping the future by building community among millennial families. Prior to Phase Family Centers, Bealer was the Executive Director of Family Ministry at Elevation Church (one of the fastest growing and largest churches in America). Prior to his time at Elevation, Bealer was the President of a large retail insurance firm operating in 47 states.
Vanessa Zaczek, Program Director
Vanessa Zaczek has a degree in Early Childhood Education and holds a Director Credential. Her career in Early Childhood Education began while attending high school by working as an assistant teacher in a preschool. Vanessa worked in the School Age Child Care (SACC) program in Fairfax County, Virginia for 6 years before moving to the metro Atlanta area. She has over 15 years of experience as an Early Childhood Director and has worked with programs including Children's Learning Adventure, The Goddard School, and Primrose Schools. Vanessa's passion for children has led her to volunteer with many programs, such as the Special Olympics.
Location:
Phase Family Center
12150 Morris Rd.
Alpharetta, GA 30005
Connect With Phase Family Learning Center:
https://www.facebook.com/PhaseFamilyLC/
https://www.instagram.com/phasefamilylc/
https://twitter.com/PhaseFamilyLC
Powered by WPeMatico