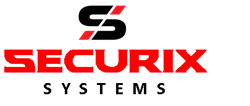 "REKOR's subscription-based model enables us to deploy a far greater number of systems quickly, greatly expanding Securix's footprint.
ATLANTA June 29, 2019
SECURIX LLC, ("Securix"), owner of the twenty-seven state-based Public Safety Companies in the U.S., has chosen REKOR SYSTEMS' new Mobile LPR-2 systems as its standard for all mobile license plate recognition requirements in new installations. SECURIX has evaluated the available options and determined that REKOR's approach is not only far more accurate but also far more cost-effective than any alternative. Securix has just placed an additional order for thirty more units for ongoing national trials and, anticipates that over time, thousands of these units will be placed into service nationwide.
Securix's CEO Jonathan Miller commented: "REKOR's subscription-based model enables us to deploy a far greater number of systems quickly, greatly expanding Securix's footprint. We are now in four states and growing rapidly. Both the far better results and unique 'vehicle recognition as a service' option differentiates REKOR from other competitors, reducing upfront capital expense and unplanned repair and maintenance. The ability to move units from one car to another in minutes and mount a fixed system in under an hour is another REKOR exclusive saving us money."
Although REKOR's LPR-2 system is currently used to support other areas of Law Enforcement and Parking Operations, SECURIX' s use of the LPR-2 will mark the first time REKOR products will be utilized in the detection of uninsured vehicles, a huge and growing problem in the U.S. which is otherwise rarely detected. In addition to providing a complete solution to the uninsured vehicle problem in the U.S., SECURIX also enhances officer safety and efficiency, is violator-funded with no cost to agencies, is entirely non-invasive and respectful and, enables governments to recover revenues to enable other worthwhile community programs.
About SECURIX
SECURIX has established and operates Public Safety Companies in various states around the nation to deploy their system, a full-featured, complete solution to the massive problems of identifying, citing and bringing uninsured vehicles into compliance. The focus is on solving the problem and reducing the burden on the law-abiding, not on incarceration and penalties. It provides complete citation infrastructure and support along with an interactive court diversion program and an easy, inexpensive path to compliance and success for violators. The system is incapable of privacy violations or profiling because it identifies only the vehicle, never the driver. Even sworn law enforcement officials determining probable cause for citation purposes, have no access to personal information.
The exclusive SECURIX InsureNet link with NLETS (the government-owned system that links all law enforcement agencies), make it the only company able to automatically track insurance status of both in-state and out-of-state motor vehicles and take action to properly protect the public. All other systems have unreliable data or, are limited to a single state or insurer. Securix is the only method possible to legally and effectively provide fair and equal enforcement across state lines.
SECURIX is a Delaware Company
To learn more please visit: https://www.securixsystems.com/
About REKOR
Rekor Systems, Inc. is the parent of Maryland-based Rekor Recognition Systems, Inc. Rekor provides advanced vehicle recognition systems powered by its innovative OpenALPR software, which dramatically improves the accuracy of license plate reads and can also identify the make, model and color of vehicles. Rekor's solutions include mobile and fixed license plate readers, "Move Over" law enforcement, school bus stop-arm enforcement, parking enforcement and citation management.
Rekor is also a Delaware Company.
To learn more, please visit: https://rekorsystems.com
Media Contact:
Carol Lawlor
SECURIX, LLC
[email protected]
Investor Contact:
Jonathan MIller
[email protected]
Powered by WPeMatico