"Book about Garbage" by Lucky Labs; Ukrainian schoolchildren tour Ukrainian cities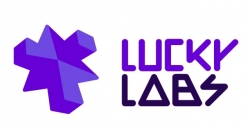 Kyiv, Ukraine, June 25, 2019 — In June, a presentation tour of the children's popular science "Book about Garbage" started. It was released within the book project created by IT company Lucky Labs called LuckyBooks. The authors of the book are 8 Ukrainian teenagers and writer Galyna Tkachuk. The book is the result of Lucky Labs' monthly environmental workshop from spring 2018.
"We presented the book in Kyiv at the Book Arsenal 2019. And now, Galyna Tkachuk went on a journey around the cities of Ukraine with this book. In June, 'Book about Garbage' was presented in Vinnytsa, Kharkiv, Zaporizhia and Dnipro," says the founder of Lucky Labs, Sergei Tokarev. "We attended exhibitions and bookstores. We focused on the children's reaction to understand how important this topic is for them."
In most cities, the presentation of the book is held in cooperation with the local eco-community that organizes master classes and activities basing on sorting garbage geared toward school children. In Zaporizhia, children play the ecological board game "Recycling" within the presentation of "Book about Garbage." The game was created by school boy from Zaporizhia.
"Our planet is oversaturated with garbage. We decided to pay attention to it and work with this issue, use eco-friendly products and sort the garbage for recycling. Humanity has a long way ahead, but the start has been made and each new generation will have to do more than the previous one. We are happy to be part of the movement that helps preserve the Earth and our ecosystem," says Sergei Tokarev.
Project LuckyBooks has existed since 2017. The main aim of the project is the publication and distribution of Ukrainian-language popular science literature for teenagers. For two years, the project has distributed over 5,000 books to children's libraries all over Ukraine, has held several dozen presentations in different regions and has become the general partner of the children's program of the largest book exhibition – Book Arsenal 2018.
Powered by WPeMatico