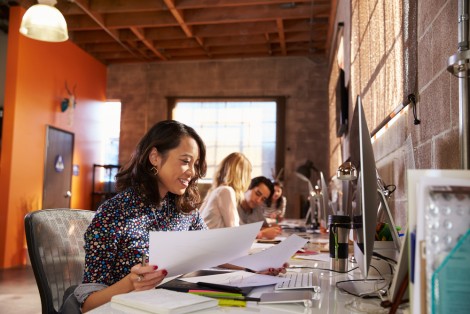 NEW YORK, May 24, 2019 – ​​​​Ivy Exec releases their fourth annual consulting firm rankings, which evaluates employee satisfaction at the best-performing agencies across the U.S. These rankings are based on a quantitative, survey-based perception study Ivy Exec undertook with the help of its community of high-achieving business professionals.
The top five boutique consulting firms in the U.S. include:
Other top-ranked firms include Censeo Consulting Group, Keystone Strategy and Ignyte. Overall results reflect the opinions of approximately 5,000 study participants. The participant pool included current and recent employees who responded to approximately 50 multiple-choice questions and short-response prompts. The questions explored the quality of their employer's work, company culture, money, leadership and prestige. Click here to view the full list of the 12 ranked agencies, plus comprehensive profiles on each company.
The survey also delves into specific information about the participants' reported benefits and compensation. Ivy Exec polled respondents on their ability to receive benefits in the form of flexible work time, child care, parental leave, telecommuting and comped gym memberships. They also measured employee responses to bonus percentages, weeks of paid vacation, annual salary and satisfaction with their compensation and benefits package.
The study goes far beyond an overview of the companies' formal employment policies, however. Participants also evaluated their ability to obtain training opportunities and professional growth, for example, and estimate the impact the company will have on their future career prospects. On a scale of one to five, they also assessed the strength of the firms' leadership and described the level of intellectual engagement they feel toward their work.
As part of Ivy Exec's mission to promote equal opportunities in the workplace, they also surveyed participants on diversity and gender representation. Two of the highest-ranked consulting firms that were studied are women-owned businesses: Illume Advising and CBPartners.
In addition to surveying employees from boutique consulting firms, Ivy Exec also collected employee reviews for large agencies like McKinsey & Company and Boston Consulting Group. They published those responses in the 2019 Top Ranked Large Consulting Firms report, which can be found here.
For more information on the rankings and methodology, please contact [email protected].
About Ivy Exec
Ivy Exec is a curated community of the world's most successful executives and professionals. Our exclusive portfolio of career-focused experts and recruiters, curated job listings and proprietary company and business school profiles help our members continue achieving their most ambitious career objectives. Through market research and expert network programs, we also create a platform for members who want to share their well-earned expertise. Always inspired by our members' goals and aspirations, Ivy Exec is a long-term partner — we help members thrive in their career and harness their best-in-class insights for enduring success.
Source: Ivy Exec
Powered by WPeMatico