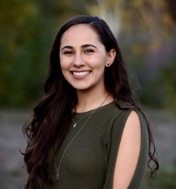 SUNNYVALE, Calif., June 21, 2019 – Isabella Rosado of Sunnyvale, California, is one of three students in the U.S. to receive the Surfers Environmental Alliance's [SEA] 2018-2019 Environmental Studies Scholarship.
"The students we select to receive this scholarship show a genuine passion for the environment and scholarship," says Richard Lee, executive director of the Surfers Environmental Alliance. "All candidates must complete a rigorous application process, maintain a high GPA and present a worthy essay."
"I am honored to be a SEA scholarship recipient," said Rosado, a Sophomore at Yale University. "This scholarship reflects the values that I hold dear. Being recognized for my work in environmental conservation is really humbling, and I hope I will be able to continue following my passion for protecting the environment in the future."
The SEA Scholarship is open to high school, college, and graduate students that plan to major in the areas of environmental studies and sciences.
Rosado noted that this scholarship spoke to her on a very personal level, "This scholarship highlights the importance of environmental protection, specifically for coastal areas. Growing up with easy access to the beautiful California coast, protecting our oceans and environment in general has always been something I've valued. This scholarship gave me the perfect opportunity to demonstrate that."
The scholarship is offered annually, and they are now accepting applications for the 2019-20 academic years. For more information, please visit https://www.seasurfer.org/sea-scholarships.
About Surfers Environmental Alliance
Surfers' Environmental Alliance is a 501(c)(3) registered nonprofit committed to the preservation and protection of the environmental and cultural elements inherent to the sport of surfing. These goals are achieved through grassroots efforts, community involvement, education, and humanitarian efforts. SEA strives to engage in projects to conserve the quality of the marine environment, preserve or enhance surf breaks, protect beach access rights, and safeguard the coastal surf zone from unnecessary development. For more information visit www.seasurfer.org.
Source: Surfers Environmental Alliance
Powered by WPeMatico