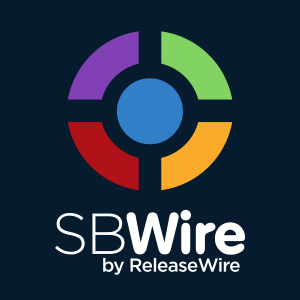 New South Wales, Australia — 06/13/2019 — Wholesale Direct strives to enable restaurants, cafes, hotels, takeaway shops, fast food outlets, clubs and pubs, bistros, coffee bean distributors, cleaning contractors, education providers, catering companies, offices, car wash businesses and homes to buy a large range of food service, packaging and washroom products with utmost convenience. Wholesale Directs success revolves around its simple philosophy of providing quality backed products and wholesale prices direct to restaurants. The same allows restaurants and cafes of all sizes to access competitive prices, which was once a privilege available to only large restaurant chains and franchises.
Wholesale Directs spokesperson in an interview stated, "Through our online store, we enable restaurants to make their disposable packaging products purchase conveniently while enjoying huge savings. Our product range includes paper coffee cups, plastic cups, portion cups, plastic containers, restaurant docket books, garbage bags, napkins, paper tablecloths, plastic cutlery, register rolls, drinking straws and toilet paper respectively. All products that we offer belong to recognized brands in the industry, including, but not restricted to, Solo cups, Merino napkins, and more. Customers can fast track their purchase using our innovative Fast Shop option, which allows customers to view past orders online, update relevant details and checkout."
Wholesale Direct is popular for supplying a wide range of food packaging that is ideal for serving takeaway meals sold in restaurants, cafes and fast food outlets. The products include plastic takeaway containers, sandwich wedges, food trays, foam clams, pizza boxes, chip cups, foil containers and enviro range. The plastic containers on offer are made from a sturdy PP material that is resistant to heat and is microwave-safe, so food can be reheated without having to transfer it. The disposable food containers are available with round and rectangular bases and in a range of sizes. All plastic takeaway containers that Wholesale Direct offers have lids that fit securely to prevent spillages.
Shedding light on the kinds of takeaway food packaging products on offer, the spokesperson added, "We also carry sauce containers or portion cups, which are often used in conjunction with our plastic takeaway containers to serve sauces, salad dressing and other condiments. Available in a range of sizes, they are a great tool for restaurants to control portion sizes and eliminate wastage. The foil containers we offer are undoubtedly one of the most versatile forms of food packaging available, as they can be used to prepare food, freeze or reheat meals, transport takeaway meals and for food service."
Wholesale Direct is indeed a great choice for all those seeking a comprehensive range of quality backed and competitively priced take away food packaging supplies. In addition, it is a perfect choice for sourcing the most comprehensive range of restaurant docket books in the industry. Their take away docket books are used in leading restaurants, chic cafes and popular takeaway shops throughout Australia.
About Wholesale Direct
Wholesale Direct is a distinguished supplier of quality backed food service, packaging and washroom products. It can be an ideal resource for those seeking plastic cups wholesale supply in Sydney, Melbourne, Brisbane and Australia-wide basis.
Contact Information:
Company : Wholesale Direct
Address: PO BOX 38 Kemps Creek NSW 2178, Australia
Phone: 1300 586 246
Fax: 1300 586 953
Email: [email protected]
Web: https://www.wholesale.com.au/
Powered by WPeMatico