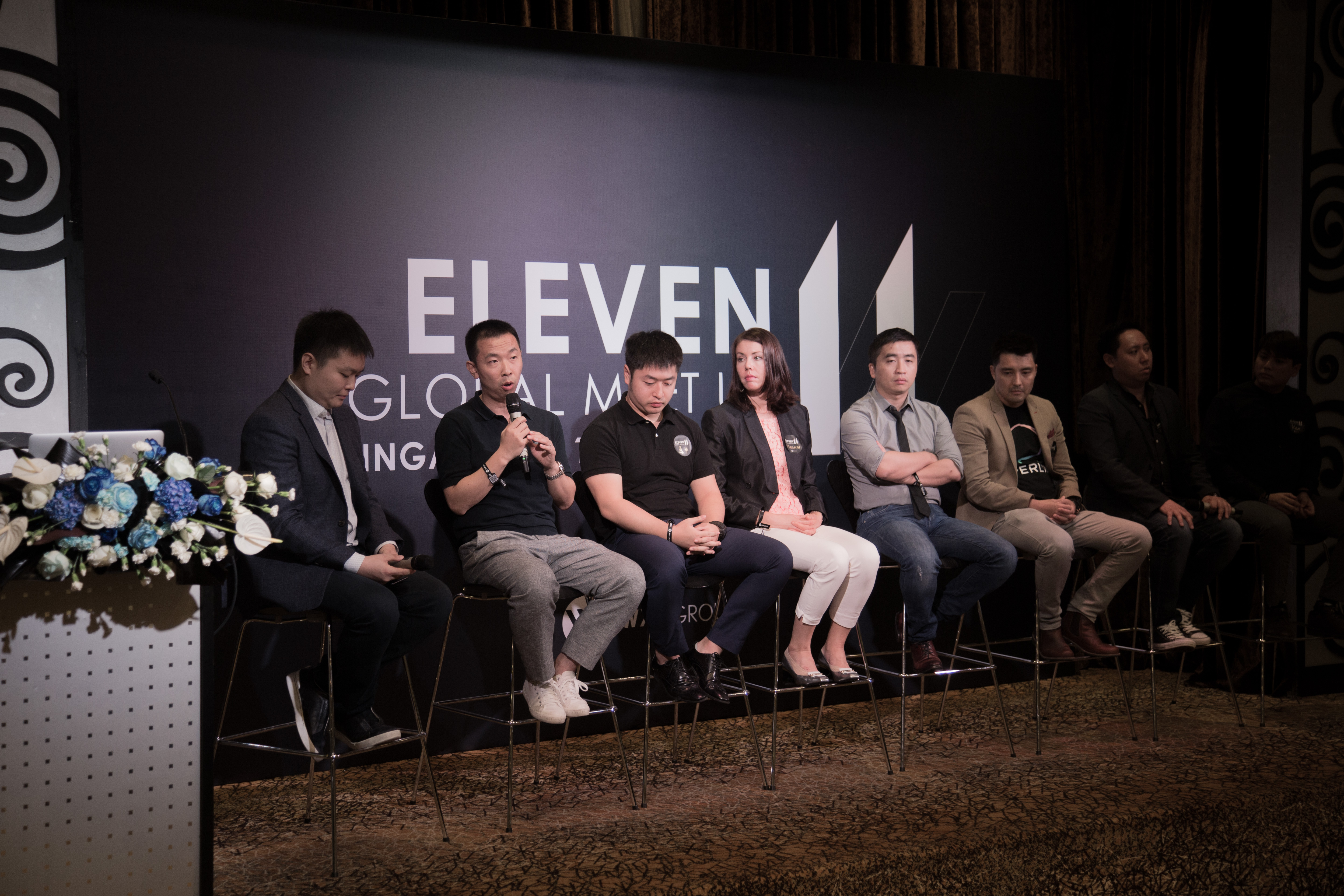 SINGAPORE, September 19, 2018 – Yesterday evening saw the onset of a fresh new concept for blockchain meets – 11 projects pitching their best in the face of blockchain heavyweights, all within a span of 11 minutes. Hosted by WXY Group and co-organised with Singaporean blockchain consulting firm Talenta, the chatter-filled, cosy PM affair was a breath of fresh air amidst the recent trend of stiff, corporate blockchain summits.
ELEVEN officially began with opening speeches by Dr. Duncan Wong, Founder and CEO of CryptoBLK & ABE, and Daniel Wen from ONTology. Following that, 11 blockchain projects took to the stage to pitch their best: Nervos, Laya.One, MatrixOne, Hazza, DREP, TrustVerse, IDA, ArtBlock, QiiBee, PChain and ONO.
A key pitch takeaway came from MatrixOne's co-founder Jason Xu, former Technology Head of JPMorgan Private Bank. He believes:
"Wall Street will be tokenized. Even though the blockchain technology and cryptocurrency market of today is developing rapidly, the crypto asset management field is still a blank. By using state-of-the-art technologies, MatrixOne aims to provide investors with professional asset management tools and build a trustworthy financial circle."
Whilst the cardinal of ELEVEN Global Meetup remains with the 11 keynote projects, the limelight was quickly stolen by the stellar panelists who graced the evening. ELEVEN did not disappoint; the lineup of panelists came from a myriad of backgrounds – both traditional and contemporary – all remarkably strong players in their own rights. Notable profiles included,
Mr. Kevin Ding, Managing Director of DHVC

Mr. Johnson Zhao, General Manager of blockchain royalty Neo;

Mr. Darren Toh, Co-founder of decentralised cloud computing marketplace Perlin;

Mr. Xia Feng, Founder of American venture capitalist firm Spark Capital;

Prof. Zhu Feida, Tenured Associate Professor from Singapore Management University;

Ms. Eleanor Jones, Co-Founder of data-driven ecosystem Symphony;

Mr. Eugene Tay, blockchain YouTube influencer; and,

Mr. Ken, Managing Director of blockchain-centric media platform BlockAsia.
The jovial panelist segment saw riveting debates revolving around the positive impacts that global emerging markets will potentially have on the future development of the blockchain industry.
ELEVEN Global Meetup's reception was a success characterised by fruitful conversations and valuable connections. To find out more about WXY their upcoming events, do check out their social media sites below:
Twitter: @WxyUp
Wechat: wxy_consulting
Source: WXY Group
Powered by WPeMatico