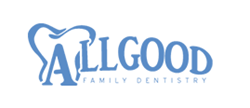 Richmond, VA (PRESS RELEASE JET) September 29, 2017
Drs. Ashlyn Price and Autumn Mayers with Allgood Family Dentistry, are pleased to announce that they now welcome new patients from Richmond, VA for cosmetic dentistry treatment, with or without a referral. The doctors are happy to help patients achieve their aesthetic goals when it comes to their smiles, and their team is well-equipped to help make that happen. Whether patients would like teeth whitening in Richmond, VA, or they choose to go with convenient veneers, Dr. Price and Dr. Mayers are prepared to give their patients the most ideal experience and results possible.
Cosmetic dentistry is designed to help patients achieve their most attractive smile. Although the end goal is aesthetics based, that does not mean that function of the mouth is neglected. Drs. Price and Mayers utilize procedures like dental implants, Invisalign®, bridges and periodontal care to help correct problem areas while also contributing to the overall improvements in the smile. Richmond, VA, patients can choose to add additional cosmetics-only procedures like teeth whitening or veneers to further improve their smiles so they achieve the results they desire.
Dr. Price and Dr. Mayers offer a variety of cosmetic treatments for every need. Patients can choose from the following:
    Metal-free restorations
    Composite fillings
    Teeth whitening
    Porcelain veneers
Metal-free restorations are ideal because they do not contain controversial mercury or metal amalgam. Instead, they use ceramic material to help keep teeth looking healthy while still correcting issues that could become serious problems if left unaddressed. Teeth whitening is another inexpensive way for Richmond, VA, patients to help bolster their confidence and gain the smiles they desire.
Drs. Price and Mayers encourages patients to receive cosmetic dentistry consultations at their cutting-edge practice. Those who would like to learn more about teeth whitening in Richmond, VA, are invited to schedule an appointment by calling 803-739-0000.
About the Practice
Allgood Family Dentistry is a general dental practice offering personalized dental care to patients in Midlothian, VA. Drs. Ashlyn Price, Autumn Mayers and Ron Adelman offer experienced and highly trained dental care for a variety of dental services including dental implants, Invisalign®, cosmetic dentistry, periodontal care and TMJ disorder treatment. The entire team at Allgood Family Dentistry makes each patient's needs its first priority and takes the time to build a relationship with their community. To learn more about Drs. Price, Mayers and Adelman, visit their website at http://www.allgoodfamilydental.com or call (803) 739-0000 to schedule a personalized consultation.
Powered by WPeMatico