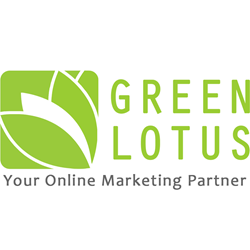 TORONTO (PRESS RELEASE JET) October 31, 2017
Data Marketing Toronto, Nov 20 and 21, is going to be an event to remember, and Green Lotus will be there! Labeled as the largest event in Canada for MarTech, big data, analytics and innovation in marketing, Data Marketing Toronto is the one-stop shop for all things marketing.
Bassem Ghali, CEO of Green Lotus Marketing Agency and winner of the Canadian Entrepreneur of the Year award, will be on-site during the two-day conference, speaking on Nov 20 at 2pm about effective marketing strategies for business, including the latest strategies to get on the 1st page of search engines without paying for ads, how to manage, track and optimize marketing campaigns, and the metrics that matter most.
Following a career managing marketing campaigns for some of Canada's top corporations, Bassem Ghali founded Green Lotus on the principles of transparency, education, and robust reporting. It's all about results at the Toronto Marketing Agency! Demonstrated success has led to a rapidly growing client base with more than 2000 clients around the word, and the development of new products and services through their Small Business Marketing Hub.
Green Lotus SEO Tools is a popular Green Lotus product for marketing novices, and experts alike. With the ability to tailor to business needs, the SEO Tools provide entrepreneurs with a comprehensive, guided SEO strategy that they can tailor and implement. Marketing professionals can access all the marketing analytics they need via the 35+ SEO Tools and API integrations, and streamline their management of SEO, marketing campaigns, and online strategies. Finally, Marketing Agencies can take advantage of White Label SEO Tools option and add their own branding.
Green Lotus will showcase their products and services at Data Marketing Toronto 2017, and help attendees tackle all things marketing. Don't forget to stop by their booth!
More about Green Lotus Inc:
In early 2012 Bassem Ghali left the corporate world to start what was to become one of Canada's most trusted SEO and Online Marketing Agencies. Green Lotus Inc is dedicated to providing businesses with effective online marketing strategies, lead generation solutions, advanced education, and training.
With Mr. Ghali as the driving force, Green Lotus Inc goes the extra mile to consult, create, implement, and manage innovative online marketing strategies for businesses of all sizes.
Powered by WPeMatico