Dan Skelly, a real estate marketing guru from Orson Hill Realty in Evergreen, CO, launches another high tech MLS search website to benefit both his buyers and sellers for maximum online exposure.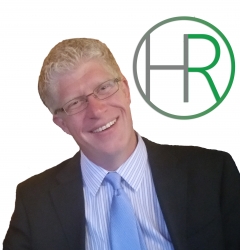 Evergreen, CO, August 31, 2018 — Dan Skelly, founder and employing broker from Orson Hill Realty has launched another ground breaking high traffic website to market his listings and help buyers get up to the minute listing updates. In this fast paced real estate market in Colorado buyers need to get listings the moment they hit the market. That is the idea behind Skelly's new website. Skelly has 3 other websites that are similar to this new website. When asked why he is launching another website Skelly replied, "in this ever changing online marketing game all Realtors must be up to date on their online presence." Skelly continues, "Google changes their search results all the time. They look for the new and improved sites. I believe that to serve my buyers and sellers a real estate company must be at the forefront of technology."
Skelly has a long history of internet marketing and website design. For every business he has ever owned he has personally done the online marketing. This is important to sellers as much as buyers. Not only are real estate websites used by buyers for listing alerts and MLS searches but a website that highlights the listings for the brokerage firm is key to selling homes.
Skelly believes that with the captive audience that is on all of his websites, he can sell his listings to these users on his site. Skelly targets his market with complete accuracy. If someone is on one of Skelly's sites or Orson Hill Realty sites they will see his listings. That is the key to this real estate numbers game. The more people that see a listing, the more people view it in person, the more offers you get and that possibly turns into more money in the seller's pocket.
Dan Skelly's new site was just launched this week and is climbing in rankings already. This is to add to Skelly's other 3 sites that have a huge amount of search market share. Skelly will always be in the forefront of technology and when asked about his competition in the local search market he chuckled and said "that is why I left my other firm and started my own real estate company. My old employing broker used to say 'your website is nothing more than a business card', that could not be less true today."
Powered by WPeMatico