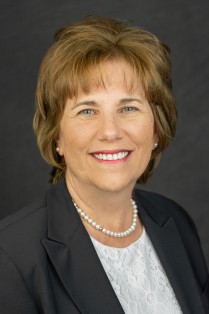 CHARLOTTE, N.C., May 30, 2019 – Premier Sotheby's International Realty has named Karen Krotki as managing broker of its Lake Norman office, located at 19825 North Cove Road in Cornelius. An accomplished real estate executive, Karen has extensive sales and management experience. Well-versed in the luxury market, she has held leadership positions with national brokerage firms in Connecticut and Florida. Throughout her 20-year career, she has been a consistent top producer who is highly skilled in recruiting, training and mentoring.
"The Charlotte area is among the most dynamic markets in the country for growth in the future, and I'm incredibly excited about leading this elite group under the Sotheby's International Realty brand," said Karen Krotki, managing broker, Premier Sotheby's International Realty, Lake Norman office.
Jason Gentry, who served as managing broker during the past year while also leading the Charlotte Regional Realtor® Association as President, recently made the decision to return to the Charlotte office and his former role of sales associate.
"I am delighted to welcome Karen to our leadership team," said Budge Huskey, president, Premier Sotheby's International Realty. "Her background in developing sales teams and her experience in luxury real estate will be a great asset to the Lake Norman office team. I also extend my deepest appreciation for Jason's service this past year and we are fortunate he will continue to represent the company again as one of our top associates."
About Premier Sotheby's International Realty
Headquartered in Naples, Florida, Premier Sotheby's International Realty has over 1,200 associates and employees in 40 locations throughout Florida and North Carolina. Premier Sotheby's International Realty also benefits from an association with the storied Sotheby's auction house, established in 1744. For more information, visit premiersothebysrealty.com.
Source: Premier Sotheby's International Realty
Powered by WPeMatico