ARIDO Fine Art jewelry created with the highest quality gems and precious metals in the world.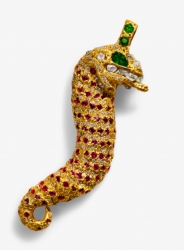 Manhattan, NY, August 19, 2018 — Toronto International Film Festival (TIFF) is one of the largest publicly attended film festivals in the world.
Founded in 1976, TIFF is now one of the largest and most prestigious events of its kind.
Toronto International Film Festival has grown to become a vital component of Hollywood's marketing machine.
TIFF generates an annual economic impact of $170 million CAD.
ARIDO gives special thanks to the following collaborating partners "ROCK" by socialite artist Michelle Falk.
"6X" by Dr. Nicholas Grant, of Vancouver B.C.
"ELEVÉ" by NFL player Reggie Bell.
"APPLETINIES" worlds most exquisite organic apple chocolate.
The event will take place during TIFF in Toronto September 16th, 2018.
Powered by WPeMatico