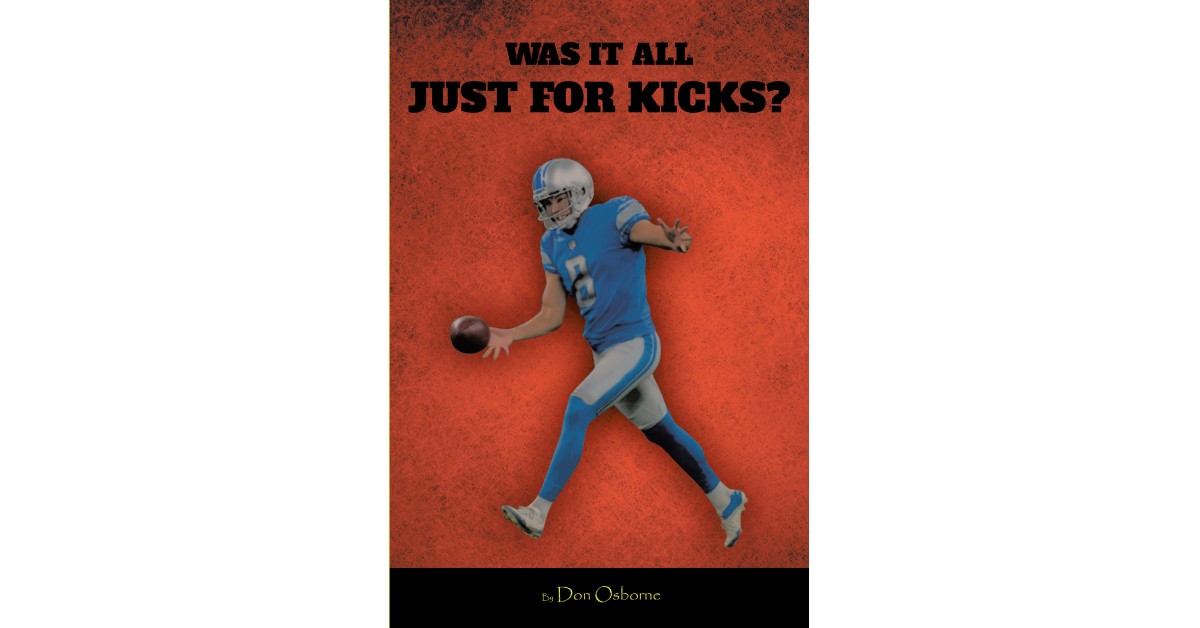 Recent release "Was It All Just for Kicks?" from Covenant Books author Don Osborne is a compelling book that tackles the sagacity and purpose of football and its impact in future hopefuls.
Press Release – updated: Jul 1, 2019 03:00 EDT
THOMASVILLE, N.C., July 1, 2019 – ​Don Osborne, a retiree who worked for the Remington Rand local office in High Point, North Carolina for a short while and, later, with a partner, Charles Fitzgerald, established Archdale Office Supply in Archdale, North Carolina, has completed his new book, "Was It All Just for Kicks?": a gripping read that imparts perspectives of progress and dedication in the game of football and reflects potential.
Don writes, "It happened on May 1, 2011, on Sunday afternoon, with about 75 friends, former kickers and families of former kickers, coaches, my family and other friends from the church and community. The Thomasville Athletic Boosters Club, the Thomasville Athletic Department and others from the community had made the arrangements. They had raised enough money to replace the old original post and add one at the other end of the field. This field is not only used for football practice and track and field, but soccer is also played there. It is probably one of the best facilities of its kind around. This facility was named 'The Allen Brown Athletic Complex' in honor of retired football coach Allen Brown. So having the goal posts dedicated to me on that Sunday afternoon was a great honor.
There were several speakers who said some very complimentary things, pointing out the two beautiful new goal posts that were being dedicated to me. Then, my attention was called to a plaque that was placed on the wall of the Allen Brown Athletic Complex.
I was overwhelmed by all the wonderful things said and the honor I received. I was also amazed at the number of friends who were there to share this moment with me. I really didn't think I deserved this much adulation. As I told them, I have enjoyed it so much because of all the rewards received in seeing these young men progress and become successful in their journey through life."
Published by Covenant Books of Murrells Inlet, South Carolina, Don Osborne's new book is an engaging opus that aims to inspire individuals who have the will and capabilities of a passionate star player in football.
Readers can purchase "Was It All Just for Kicks?" at bookstores everywhere, or online at the Apple iTunes Store, Amazon or Barnes & Noble.
Covenant Books is an international, Christian owned and operated publishing house based in Murrells Inlet, South Carolina. Covenant Books specializes in all genres of work that appeal to the Christian market. For additional information or media inquiries, contact Covenant Books at 843-507-8373.
Source: Covenant Books
Powered by WPeMatico