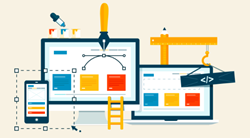 SmartPiXL changes everything for companies by showing them who went to there website and what they did while there.
"Until now, the ability toidentify a real consumer on your website has been elusive for Marketer's. – Greg Ashe
FORT LAUDERDALE, Fla. November 11, 2017
SmartPiXL is an innovative new marketing solution available for any business with a website that markets to consumers. It allows the business to gain detailed information about their web visitors, including their contact information. SmartPiXL also allows them to track and follow which pages their visitors viewed throughout their site.
One of the most frustrating parts of any business is missing out on potential clients, especially when they're right at your doorstep. Website visitors often visit your website and do not take action. You see your traffic but they aren't converting into customers.
M1 Data & Analytics is excited to offer this highly effective Data solution. Through proprietary technological advances, we are now able to correctly identify those consumers and do so in a timely manner.
Companies can benefit from getting the following data elements from those visitors -First Name – Last Name – Address – City – State – Zip – Email Address – Age – Income – Marital Status – Buying Habits – Lifestyle Preferences – Vehicle Year – Vehicle Make – Vehicle Model, and 75+ more.
"We are incredibly pleased to be able to roll out this unique Data solution," says Greg Ashe, President and Co-founder. "Until now, the ability to identify a real consumer on your website has been elusive for Marketers. The few other companies in the data industry providing web visitor tracking solutions are using the IP Address to tie in the visitor's contact information. This is not accurate because IP Addresses change all the time and let's face it, most of your web traffic is mobile anyway. Making it even less likely that the correct individual is being tied back to," Ashe continues to explain.
SmartPiXL captures hundreds of different fields and then uses a distinct set of variable fields to tie in opt-in only contact information back to the consumer visiting your website.
Powered by WPeMatico